Edificio espectacular haciendo esquina del año 1910 (del arquitecto Fernando Arbós y Tremanti, cuyas obras más conocidas son el cementerio de la Almudena, la iglesia de San Manuel y San Benito en la calle de Alcalá, frente al retiro) con orientación sureste. Piso muy luminoso y con techo muy altos (3,61 metros de altura). Comodidades: Hall recibidor, salón comedor y habitación o cuarto de estar. Dos dormitorios, baño independiente, despensa y cocina sin electrodomésticos con espacio para su office. Calefacción individual (caldera nueva) por radiadores. Aire acondicionado (en el salón). Gastos de Comunidad: Gastos IBI:
3 Rooms
1 Bathroom
128 m2 Built Space
The information resulting from the mortgage simulation is merely indicative, so the reported financial data may vary in the event of request and granting of the loan by each financial institution. The only proposal of this tool is guidance on the estimated estimated cost of the data indicated by the user, and in no case is a contractual offer or the approval of the operation by the entities or any commitment or legal-legal link whatsoever. to consummate it by you or by EstateOne.
Address
C/ Almagro, 30 28010 Madrid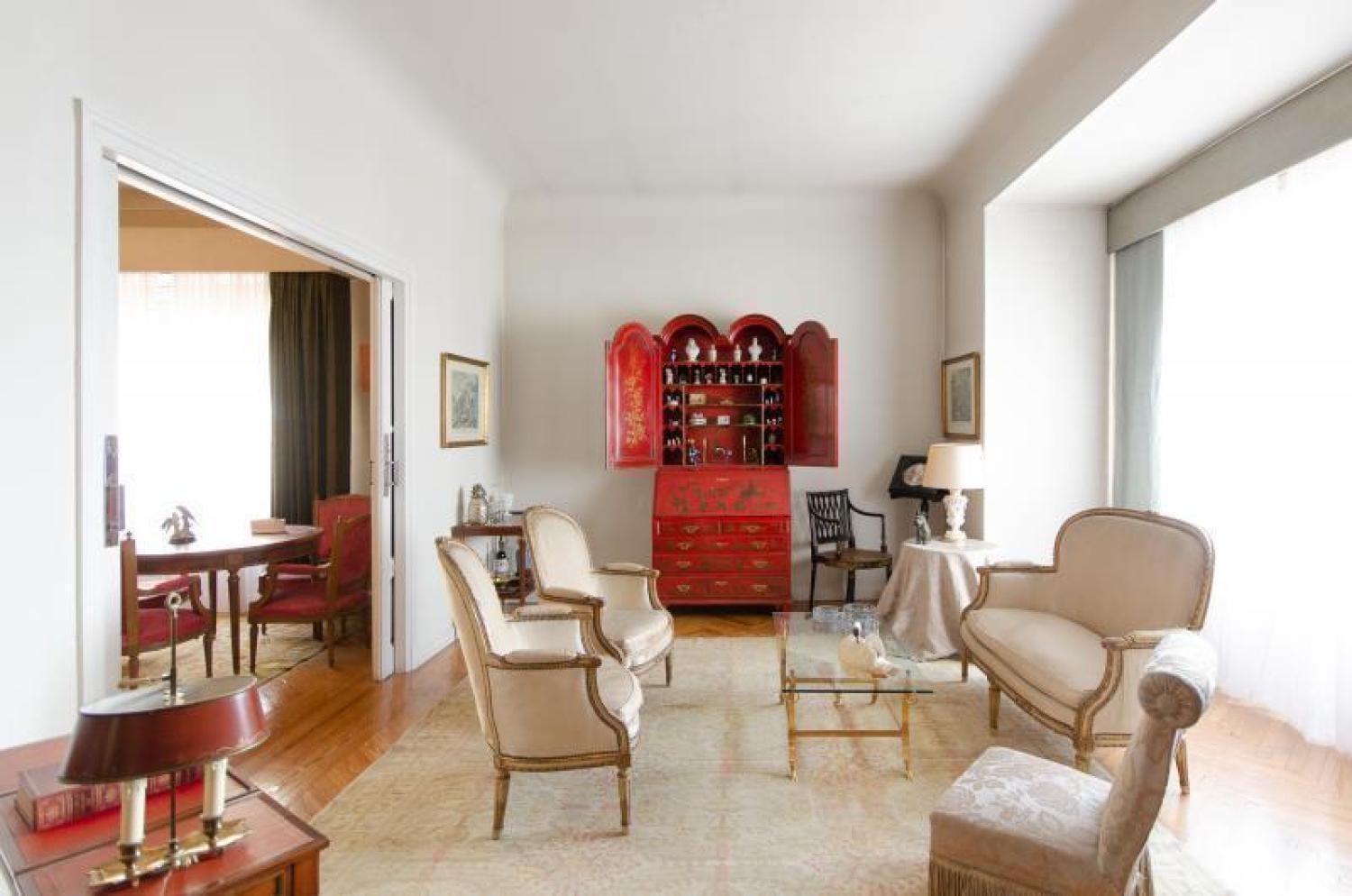 Eigene Cookies und Cookies von Drittanbietern, um statistische Daten zu erhalten die Navigation unserer Benutzer und die Verbesserung unserer Dienste. Wenn Sie das Surfen akzeptieren oder fortsetzen, gehen wir davon aus, dass Sie deren Verwendung akzeptieren. hier können Sie die Einstellungen ändern oder weitere Informationen erhalten.