Gran casa pareada en El Viso. La casa con casi 600 m2 construidos tiene 4 plantas. En la primera planta tiene una gran salón, con zona de comedor, un hall, un baño de cortesía y un office con un montacargas que comunica con la cocina. En la primera planta hay 3 habitaciones, la principal en suite con dos vestidores. Otras dos habitaciones muy amplias también en suite con su cuarto de baño cada una. En la segunda planta encontramos un cuarto de estar con cine, una habitación con un bar y un cuarto dormitorio con baño, vestidor y zona de trabajo. En la ultima planta hay una terraza espectacular con unas maravillosas vistas 360 º de Madrid. En la planta sótano encontramos la cocina, con zona de office independiente, una despensa, cuarto de servicio con zona de estar y baño. Está también el garaje y un gran trastero. La casa tiene una gran terraza, con pérgola y piscina., muy aprovechable en primavera, verano y otoño.
4 Rooms
3 Bathrooms
587 m2 Built Space
1 Storage room
1 Bedroom Service
Bathroom Services
450 m2 Effective Space
With Pool
2 Parkings
150 m2
10.221 € m2
The information resulting from the mortgage simulation is merely indicative, so the reported financial data may vary in the event of request and granting of the loan by each financial institution. The only proposal of this tool is guidance on the estimated estimated cost of the data indicated by the user, and in no case is a contractual offer or the approval of the operation by the entities or any commitment or legal-legal link whatsoever. to consummate it by you or by EstateOne.
Address
C/ Almagro, 30 28010 Madrid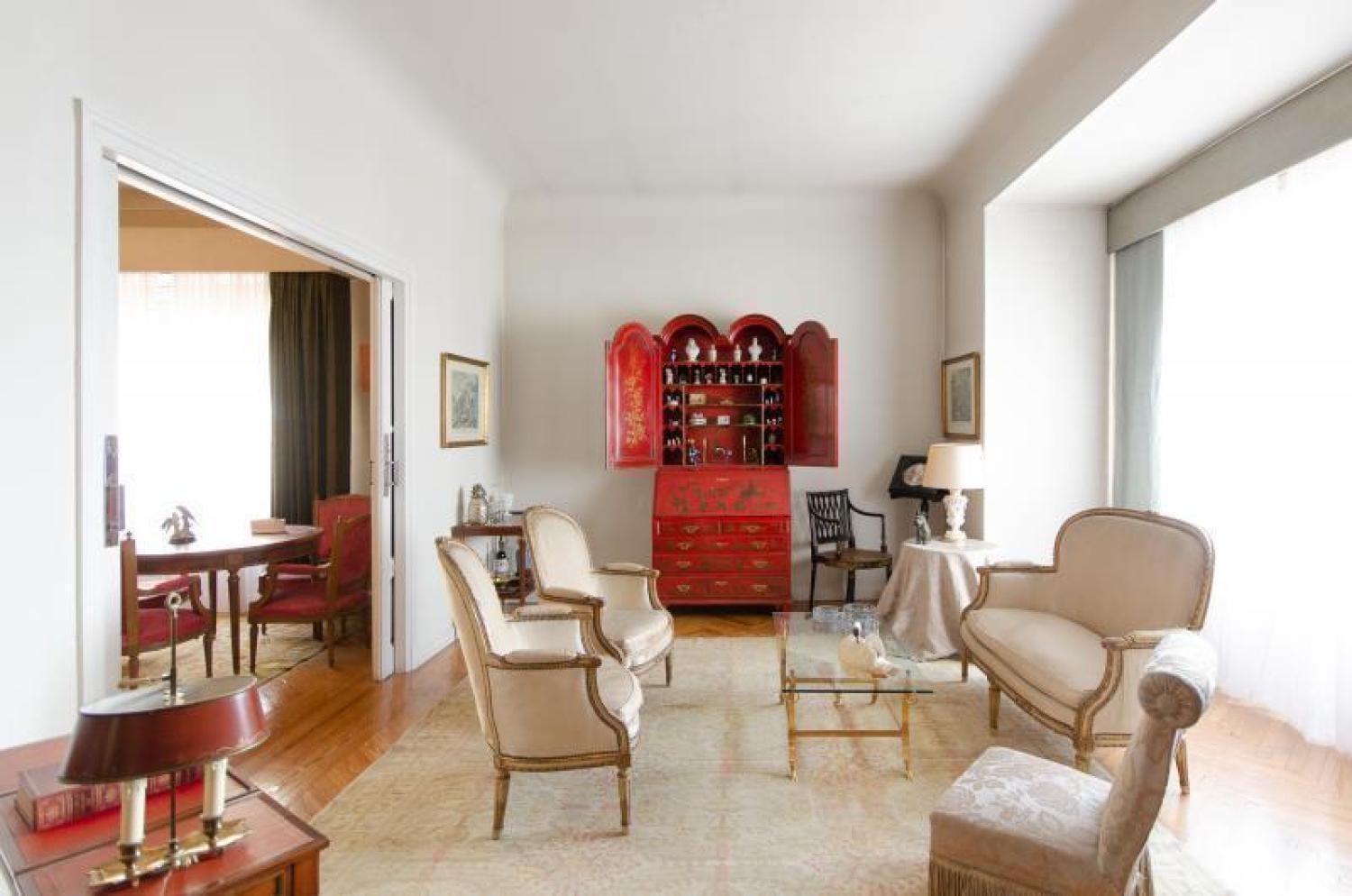 Eigene Cookies und Cookies von Drittanbietern, um statistische Daten zu erhalten die Navigation unserer Benutzer und die Verbesserung unserer Dienste. Wenn Sie das Surfen akzeptieren oder fortsetzen, gehen wir davon aus, dass Sie deren Verwendung akzeptieren. hier können Sie die Einstellungen ändern oder weitere Informationen erhalten.