Only some privileged persons can afford the luxury of living next to a historic place of a city. The most emblematic areas of a city are also the most expensive ones when it comes to buying property. But how much money are we talking about? How much does it cost to live in one of the most well-known and iconic places of our cities? The company Ahorro has carried out a study based on data shown by Fotocasa where some of these places were picked out and the cost of purchasing property, close by, was calculated. This study can be useful to get an idea of the investment that is needed to purchase property in one of these specific locations. To pull up the blinds of the living-room and view a historic monument or place is a really expensive dream but, nevertheless, it is a feasible one. How much does it cost to live in Madrid with a view of the Santiago Bernabéu Stadium? Or to have a flat overlooking the Living in a city next to a historic place in Bilbao? Or the Sagrada Familia in Barcelona? Today, we will find out in the blog of Estate One.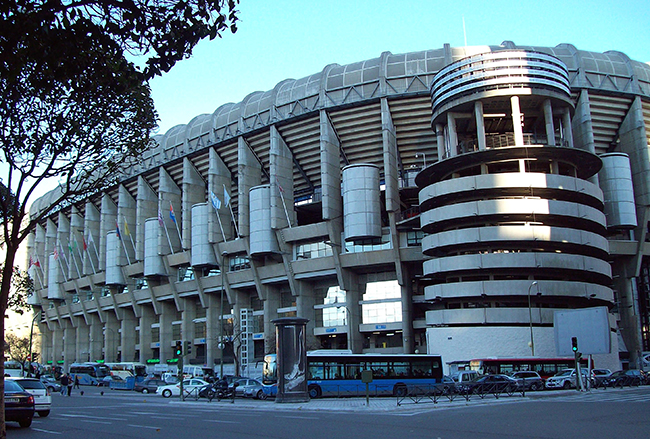 THREE EMBLEMS OF MADRID, BILBAO AND PALMA
According to the aforementioned study, property next to the Santiago Bernabéu Stadium costs nearly 6.000 €/m2 (exactly, 5.958 €/ m2). Thus, we can calculate that property with a built surface of 150m2 would cost around 893.700 €. This price is not surprising if we take into account that we are talking about one of the most visited places in our capital city. Suffice it to say that the stadium of the Real Madrid is currently more visited than the Prado Museum or the Reina Sofía Museum. In addition, property which is located near there (especially in the area of El Viso), is among the most expensive and sought-after in Spain.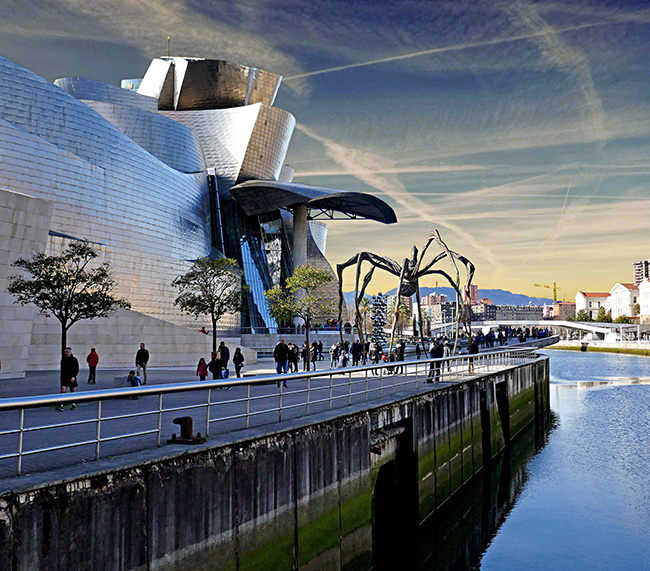 The second most exclusive place in Spain, based on locations overlooking monuments or emblematic places, is found in Bilbao. There, if we wish to live next to the Guggenheim Museum we will have to pay around 5.185 €/m2. This means that property with a built surface of 150 m2 would cost around 777.750 €. Afterwards, we will travel to Palma de Mallorca where living next to the cathedral would cost around 4.855 €/m2. This means that our 150 m2 flat costs around 728.250 €. Furthermore, without leaving Palma de Mallorca, if we go to the neighbourhood of La Seu, the purchase of property there would cost us more than 5.500 € / m2 or even 6.100 € / m2 if it has a garage.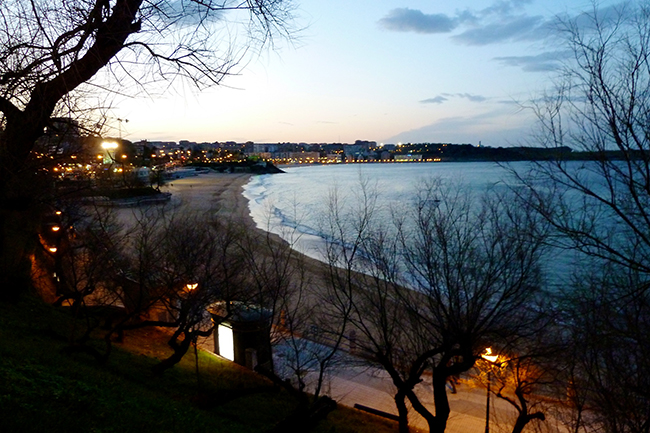 SANTANDER, BARCELONA, VALENCIA AND SEVILLE
According to this report, Santander is the fourth most expensive city regarding the purchase of property close to an emblematic place. Property which overlooks the El Sardinero beach costs approximately around 4.626 €/m2. This means that our 150 m2 flat there would cost around 693.900 €. Now we will go to Barcelona where living next to La Sagrada Familia costs around 4.369 €/m2. Hence, a flat of 150 m2 would cost around 655.350 euros.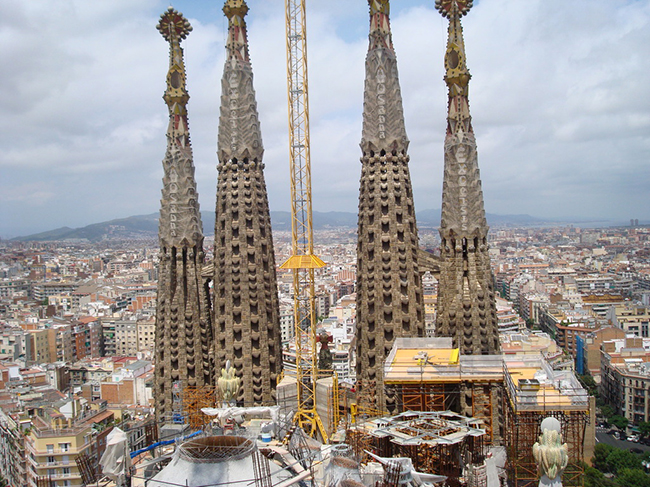 However, we must point out that there are other areas in Barcelona where the purchase of property is much more expensive as for instance, Barrio de Pedralbes or Barrio de Sarriá where property can cost more than 6.700 and 6.500 €/m2 respectively. In Valencia, property next to Mercado de Colón in Barrio del Pla del Remei costs around 4.049 €/m2. Thus, a flat of 150 m2 here would cost around 607.350 euros. Lastly, buying a flat in Seville overlooking La Giralda can cost around 3.898 €/m2. So, our flat of 150 m2 there would cost 584.700 euros.
Picture 01: Luis García
Picture 02: Pedro Mª Jaureguibeitia
Picture 03: Docteur Cristophe
Picture 04: Juan Pablo Ortiz Arechiga