When you stroll along the streets of Madrid, it is easy to find buildings of Neo-Mudejar architecture. It is a curious architectural style. Do you know where this style came from and which are the most outstanding buildings? When were they built? Today, in the blog of Estate One, we will deal with Neo-Mudejar architecture. Thus, we will know more about this peculiar art which is characteristic of many buildings in Madrid.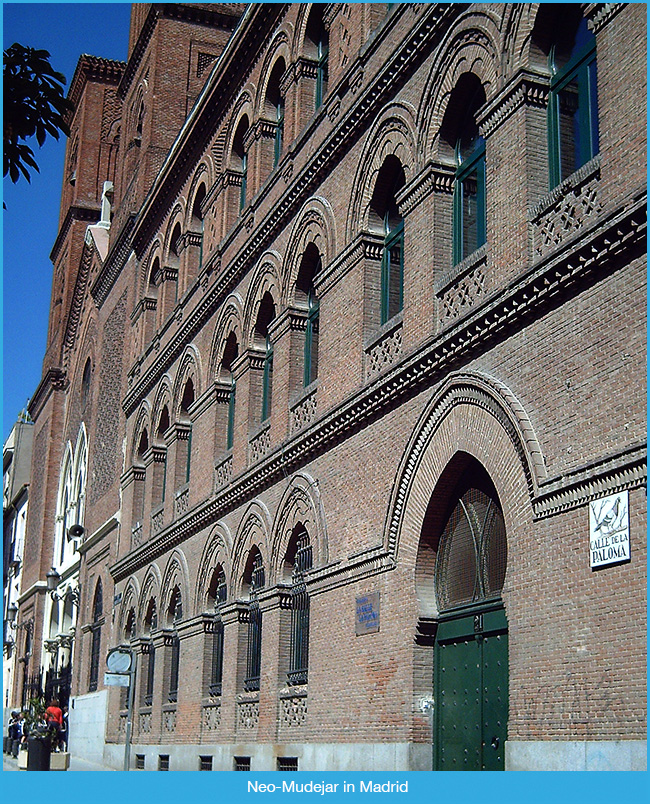 THE INFLUENCE OF THE EAST
Neo-Mudejar started to be used in Spain at the end of the XIX century and the beginning of the XX century. One of its main characteristics is the use of bricks, ceramics and horseshoe arches, which are also known as Moorish arches.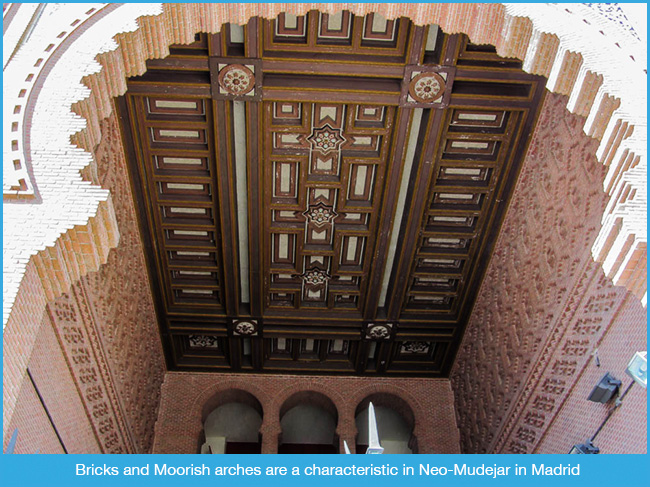 The bricks were made of a redish colour and in the construction of the building they were placed in a particular way: at different levels so as to create a projection, give depth and therefore succeed in forming this special style. We must bear in mind that this style of architecture is influenced by the East. However, some Spanish architects claimed it as their own. Neo-Mudejar was not a favourite style of the church and the clergy. They preferred Neo-Gothic and Neoromantic style. Nevertheless, we may find in Madrid several Neo-Mudejar churches.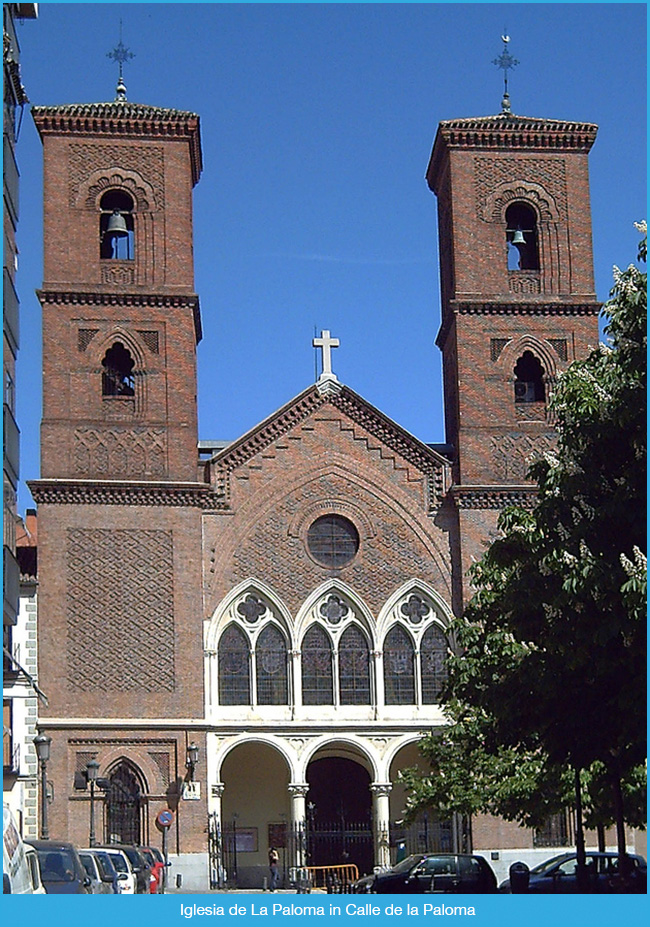 SOME EXAMPLES
Without doubt, the most noteworthy Neo-Mudejar building in Madrid is the bullring of Las Ventas. This bullring (Plaza de Toros), replaced the former one of Goya, where nowadays we have the Sports Centre (Palacio de los Deportes). The Plaza de Toros was built in 1873 and it is considered the first example of Neo-Mudejar style in Spain.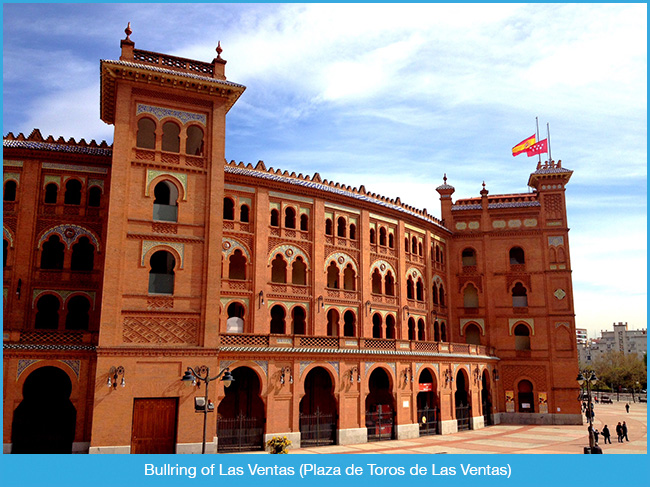 In Madrid, we have several Neo-Mudejar churches. We can highlight Iglesia de la Paloma (parish of San Pedro el Real), built between 1896 and 1912. This church is located in Calle de la Paloma. We can also add Iglesia de Santa Cristina ( built in 1906), San Matías de Hortaleza ( 1877 ) and San Fermín de los Navarros ( 1891) which is in the area of Chamberí, very close to the office of Estate One.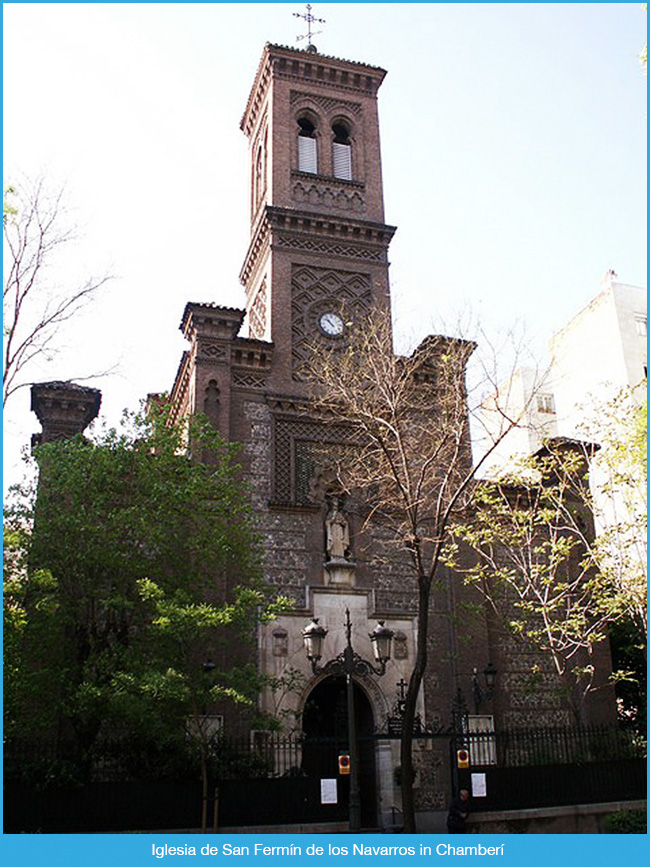 There are old Neo-Mudejar factories such as the branch office of Caja de Ahorros y Monte de Piedad de Madrid and the recently restored Matadero de Madrid, which we have already described in this blog.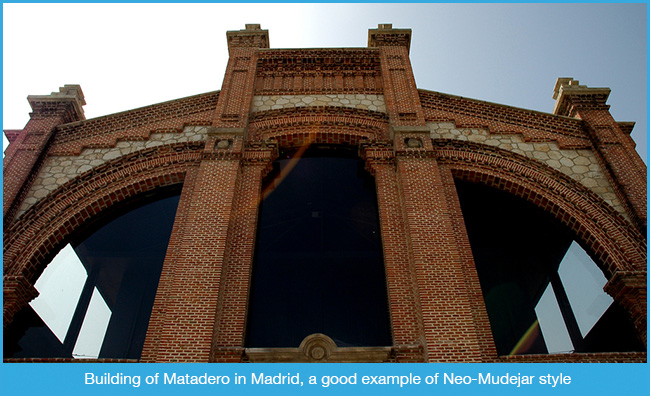 Another excepcional building is La Casa Arabe ( in the old days Escuelas Aguirre). This is located in Calle Alcalá and it will strike you by its majesty. We must also point out that Neo-Mudejar architecture may be found in private houses in different neighbourhoods in Madrid. This is due to the fact that this kind of building is not
excessively expensive.
Pictures 01 and 04: Luis García
Picture 02: Jocelyn Kinghorn
Picture 03: Darrell Arnone
Picture 05: J.L. de Diego
Picture 06: Matadero de Madrid
Picture 07: Daderot