The high demand for property in the centre of Madrid has made some companies look for houses in need of renovation, and so do them up to improve them in order to put them on the market. The real estate sector reinvents itself so as to satisfy the demands of the public. We know it is difficult to find property in the centre of the capital and in consequence, we must look for ways to achieve it. Some companies have arrived at this conclusion, seeing that the high demand for property in the centre of Madrid has not decreased. These companies also take into account the difficulty of gaining access to new construction flats and therefore they have decided to focus their efforts on making habitable the flats that need restoring so as to be able to live in them. Very often, instances arise of people who, due to work, need a flat quickly and for a short term in the centre of the city. In these cases, it is important to offer nearly immediate solutions. Consequently, some companies, thanks to search efforts, deal with tracking down and renovating flats so as to make them habitable in a very short time. But, what aspects do these companies take into account so as to meet their objectives? Let us take a look.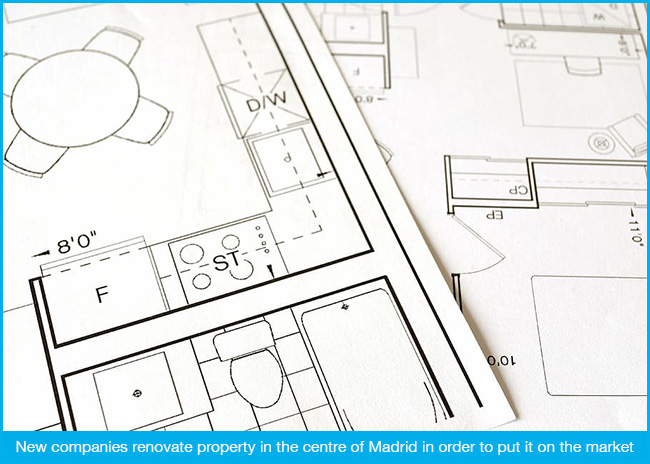 MAKING PROPERTY ATTRACTIVE
Some weeks ago, we wrote an article in this blog about the importance of an interior decorator. We stated that good decorating work can improve the house exponentially. We have also written about home staging. In this article we said that this trend is becoming more and more present in the real estate market. This tendency is about taking care of every detail in the house so as to make it as attractive as possible in order to sell it or rent it the sooner, the better. None of these two circumstances have gone unnoticed by these new companies which seek to find quick solutions regarding accommodation in the centre of Madrid. When these companies find property in the centre of the capital, they first and foremost renovate and decorate it impeccably so as to put it on the market. This is a fundamental issue because the client´s first impression is the image that the property reflects. Something  can or cannot captivate us, therefore its appearance is essential, especially regarding a house. This is why if a client views a house which does not at first sight impress him/her favourably, then it is nearly impossible that a deal will take place. This is why the finishing and the decoration of these flats must be top-level.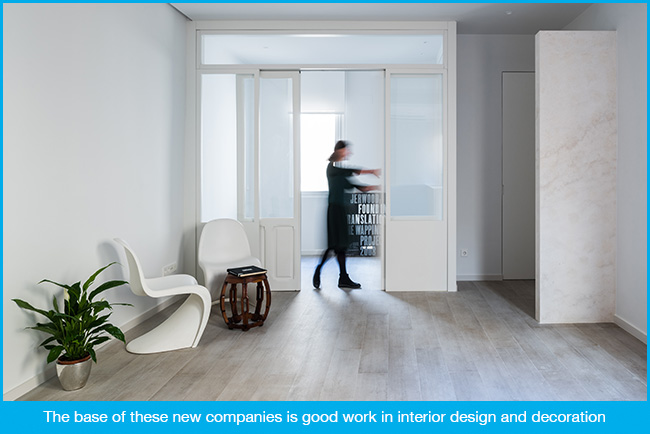 A CONTINUALLY CHANGING MARKET
Sometimes, it is the very owners who contact these companies to help them carry out the work. Let us imagine that we have a flat in the centre of the capital which is in need of restoration and that we ourselves do not have the time nor the adequate knowledge about interior design. Is there anything better than to contact professionals who will do the job for us? We live in a constantly evolving world and all businesses must have the capacity to adapt to new circumstances. This especially happens in the real estate world and that is why every agent must be aware of these new businesses that are emerging and in consequence, transforming the market.