The future of tourist lodgings does not present a clear picture due to the facts and the prospects considered in the short-term. Experts state that there is a downward trend in this market, because statistics show that, in Spain, there has been a drop of 4% of housing dedicated to tourists with regard to the previous year. Some years ago, in this blog we wrote about tourist accommodation. In those days, it was an emergent business in our country and it became more and more in demand. However, this situation has changed. We must bear in mind that legislation enforces the obligations of complying with some requirements. These requirements vary depending on each Spanish region. As the legislation has become tougher, many investors have decided to abandon this business. Two years ago, we wrote an article about tourist lodging houses in the centre of Madrid.  In that article we said that in some areas, like Sol, one out of two flats were dedicated to tourist accommodation. Nevertheless, some circumstances have changed, causing the uncertain future of tourist lodgings. Let us analyse the reasons.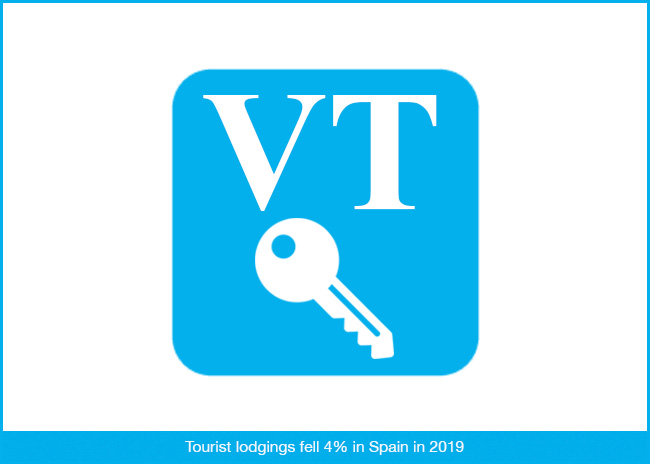 LEGAL AND NEIGHBOURHOOD IMPEDIMENTS
Years ago, with the boom of tourist lodgings, it was easy to gain high profitability in a relatively short-term, especially in cities like Madrid or Barcelona. We must bear in mind that the current panorama has changed. The competition in the sector is high, the benefits have been reduced and at present, it is not an easy task to make tourist accommodation profitable. As it was a new business, in some parts of Spain there was a legal vacuum because the town councils did not know how to manage this new situation. However, at present the circumstance is different. The town councils have imposed laws, which are now in force, that compel the owners to comply with licenses and bureaucratic red tape which are often very cumbersome. This has entailed difficulties for the investors and thus, many of them have abandoned this business, as we have already mentioned. Another circumstance which has turned against tourist accommodation is the discomfort for the neighbours who have to endure living in the same building as tourists in search of diversion that create noises on the stairs and who are, in addition, renewed every few days. Previouly, the neighbours were helpless against this circumstance, but at present, they have the tools needed to be able to act. In fact, in some housing communities in Madrid the neighbours can, if the board approves, impose forbiddence of turning any flat in the building into tourist accommodation. Previously, this was not possible.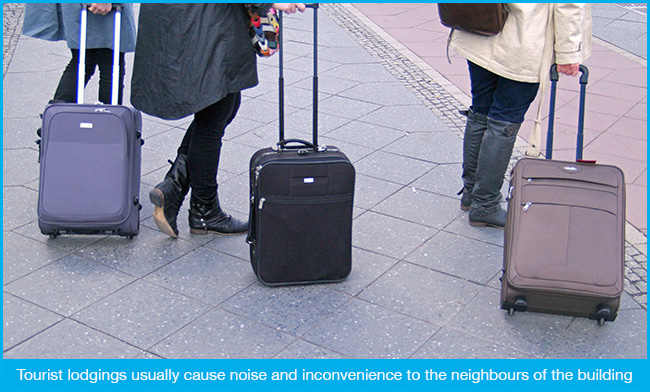 LIMITATIONS OF HOUSING DEDICATED TO TOURISTS
Apart from everything we have just said, we must take into account that in some cities like Madrid, Barcelona, Valencia, Palma or San Sebastian, the town councils have imposed a limited number of residences dedicated to tourist lodgings. Furthermore, in some areas of these cities, tourist accommodation flats must be located on the ground floor or on the first floor of the building. This measure has been taken so as to benefit rental housing which, as we already know, is scarce in the large cities. Experts state that there is a downward trend in this business and many owners are going back to traditional renting. This situation has become noticeable in our real estate system. To all this, we must logically add the health crisis we are going through and which can completely change the paradigm of tourist lodgings in our country. We will be on the lookout for its evolution path.
Fotografía 02: Dirk Ingo Franke