In Spain, housing inheritances are going through golden moments as last March they reached an all-time high. According to the facts and figures shown by the Instituto Nacional de Estadística (INE), in March nearly 19.500 inheritances of houses, town properties and country estates took place. These facts and figures are an all-time high in our country since 2007, the year when data started to be stored and registered regarding housing inheritances. These facts and figures confirm the trend we have previously written about, some weeks ago, in this blog. In that article we mentioned that last November more houses than ever were inherited. This new data shown by INE sets a new record of housing inheritances (nearly 20.000 houses compared to the 17.000 ones registered last November, meaning up till now an absolute record). This implies a monthly increase of more than 17%. If we compare the facts and figures of March 2021 with those of 2020 (we must remember that at that time the health crisis erupted throughout the world), then the increase is nearly 65%. In this regard, we must point out that the number of deaths caused by the coronavirus were decisive in the great increase of the number of inheritances.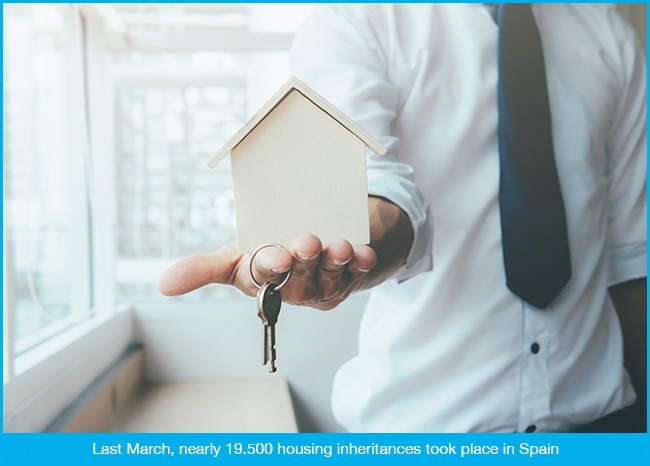 THE RECOVERY OF THE SECTOR
If we take a look at the previous month of February, the increase in the nunber of housing inheritances was of 17% on a month-on-month rate. Since last May, everything changed considerably as they registered the lowest figure since 2007 with only a few more than 5.000 housing inheritances. The paralyzation that was caused by the coronavirus at every level also affected, as could be expected, housing inheritances and there were concerns that as months went by we would find no light at the end of the tunnel. Fortunately, this has not been the case and the cruising speed reached by operational activities give reason for a positive outlook. Therefore, we can say that recovery is taking place due to property inheritances, and this makes it more graphic when we compare inheritance data during the first term of the year. In the first three months of 2021, more than 50.000 operations took place, whereas in 2020, 40.400 inheritances were performed. On the other hand, in the first term of 2019, 46.000 inheritances were carried out whereas in 2018 the number was 44.000 (the same as in 2017), and in 2016, the total number was 39.000. In this recovery regarding the number of inheritances, Catalonia is the leader as it is the autonomous community that has currently registered the highest number of operations with a total of 3.352 inheritances. Next comes Andalusia (with 3.111 inheritances), then the Community of Madrid (2.552), and after the Community of Valencia (2.545).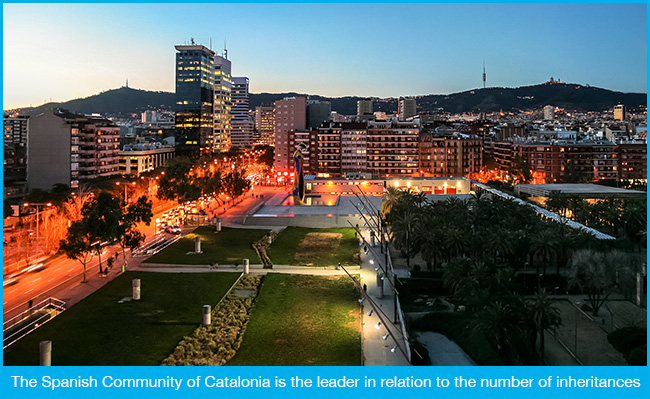 INHERITANCES OF TOWN PROPERTIES AND COUNTRY ESTATES
The facts and figures we have just shown refer to housing inheritances. However, if we talk about town properties and country estates we can also see a significant growth. In March 2021, more than 31.150 town properties were inherited, meaning 5.000 more than in November where 26.000 were inherited reaching an all-time high which was pulverized by the data of March. In relation to country estates, something similar occurred because this last month of March, around 17.200 inheritances were registered which was a record number as the highest figure up to that date was in March 2011 with little less than 15.000 operations. It seems obvious that, in our country, property inheritances have gathered momentum. We will see if this record is beaten in the following months when vaccination becomes a reality for the majority of the Spanish population.
Picture 01: ijeab
Picture 02: Jorge Franganillo