Fundación Carlos de Amberes is a more than a four-century old private entity that promotes humanistic, artistic and scientific activities. Among these activities, which are performed regularly, the ones that stand out the most are exhibitions of painting, photographs and plastic arts as well as lectures, poem recitals, seminars and classic and jazz music concerts. This entity operates as a non-profit cultural foundation since 1988. In 1992, its most important transformation was carried out, including the restoration of its headquarters.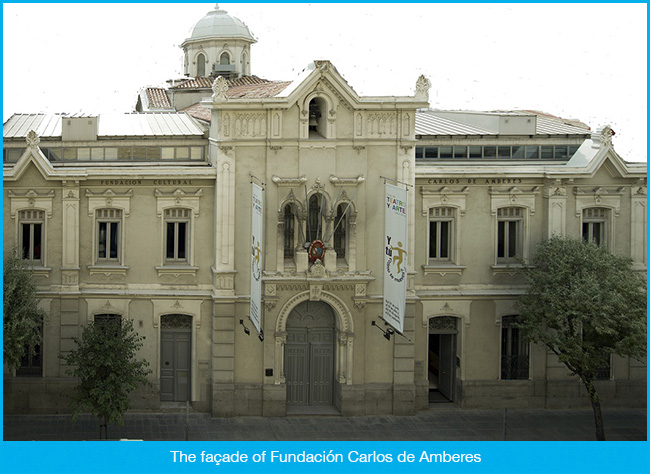 In order to adapt to the times, Fundación Carlos de Amberes changed its welfare-oriented actions to cultural activities. The space had to be renovated and enlarged in order to be able to house all its cultural events as they are today. But, what is the history of this unique building? What kind of restoration was carried out so as to make it as it is today? We are going to take a look at this in our section Restoring is Living, where the previous article was about Teatro María Guerrero. Shall we see it together?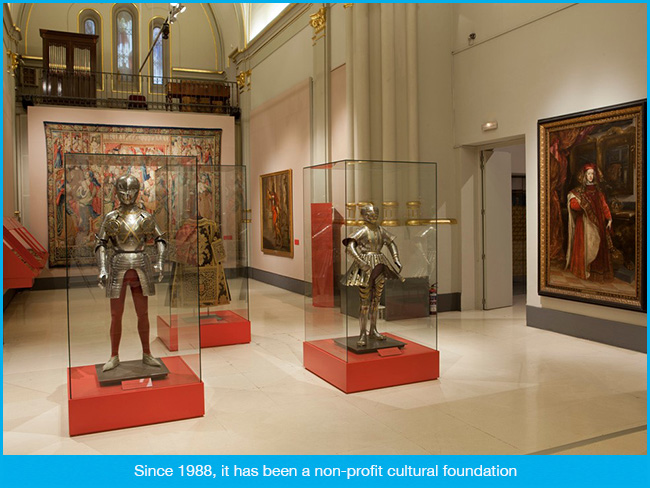 FROM A CHARITY BASED ENTITY TO A CULTURAL FOUNDATION
Fundación Carlos de Amberes was created in 1594 to provide accommodation for the poor and for pilgrims from the Netherlands who travelled to the court in Madrid. Its original name was Real Diputación de San Andrés de los Flamencos, and the promoter was Carlos de Amberes. When he died, in 1604, the idea that the monarch had of turning the building into a hospital for the poor was put into practice. In 1621, the architect Juan Gómez de Mora was commissioned to design a new building to house its headquarters. Apart from the building, the arquitect also designed a church, both in Calle San Marcos.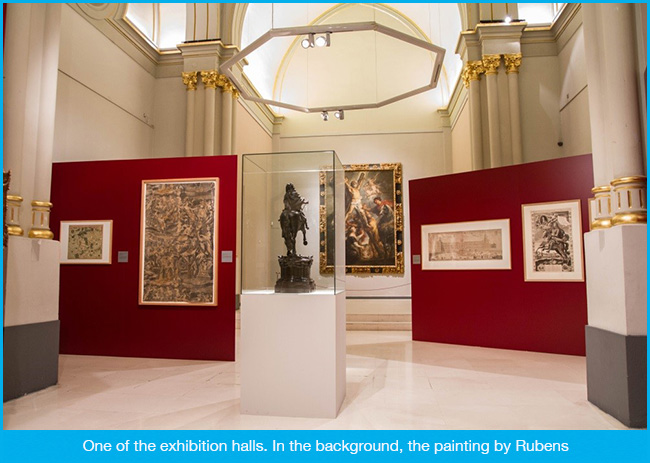 In 1798, with the sale of church lands by Godoy, the building got into serious difficulties and it even reached the point where it nearly disappeared. Later, during the reign of Fernando VII, the church had to be pulled down and this posed a great blow to the entity. However, Belgium diplomacy, especially among those living in Madrid, achieved the necessary support from the Crown in order to construct a new building as well as a new church. And interestingly enough, this church was the first one that was built in Barrio de Salamanca.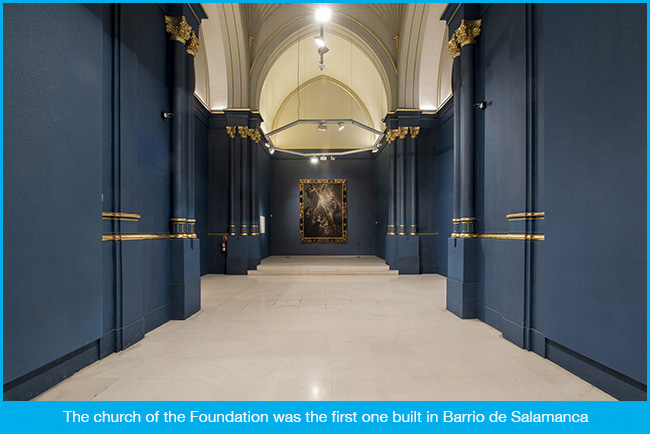 They were located in Calle Claudio Coello and both buildings were inaugurated by Alfonso XII and Isabel de Borbón in 1877. Currently, the headquarters building is the same as it was 150 years ago. In 1988, king Juan Carlos I requested to convert the Real Hospital de San Andrés de los Flamencos into a cultural entity. Thus, the foundation lost its charitable objective and it became a space dedicated to culture. In order to achieve this, the building which had originally been designed by the brothers Ortiz de Villajos in 1877, had to be completely renovated.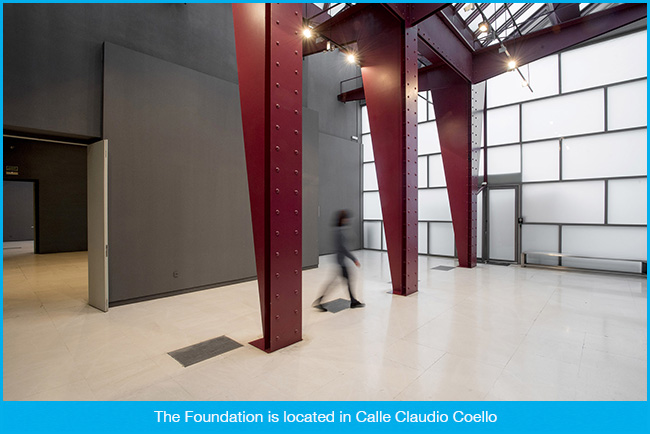 A THOROUGH RESTORATION
The restoration work was entrusted to the prestigious Solans-Briales del Amo Architect Studio. This firm of arquitects set about turning the foundation building into a modern cultural centre, and it therefore had to undergo a thorough restoration.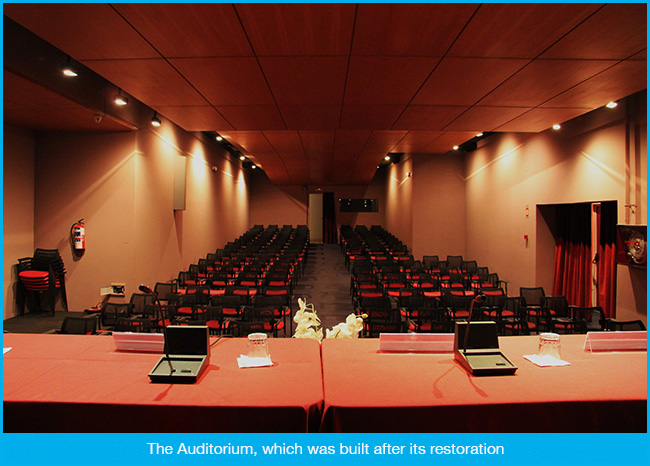 Several exhibition halls were constructed as well as an auditorium, a library (which currently has more than 4.000 books), several technical services and various offices. The headquarters were inaugurated in 1992 and in 1994 the building was declared of Cultural Interest.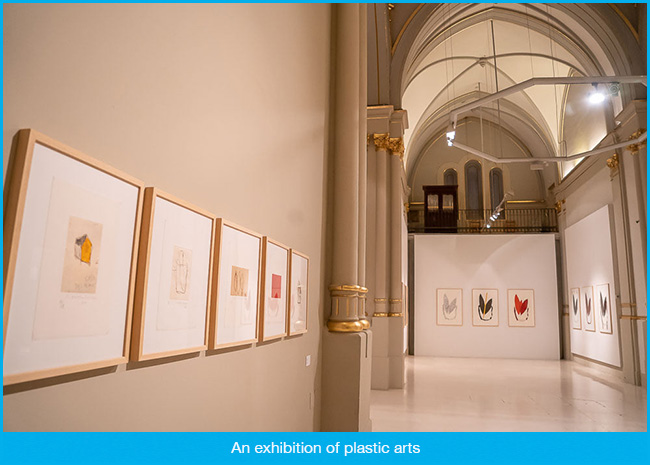 DID YOU KNOW THAT…?
In 1636, Pedro Pablo Rubens was commissioned to paint Martirio de San Andrés to decorate the high altar of the church of Hospital de San Andrés. Nearly 400 years later, this painting continues to preside over the chapel of the Foundation, being one of the most closely guarded secrets of Madrid.
Pictures 01, 04 and 05: Inés Doria
Pictures 02, 03, 06 and 07: Fundación Carlos de Amberes