Castles have the charm of being a key construction in Spanish history as they represent an image of power and military might in times past. Who can imagine medieval stories without castles, knights in shining armour, minstrels and princesses? These characteristic Spanish constructions show us what buildings were like centuries ago and therefore, when we visit a castle we can picture how our ancestors lived. In Estate One, we very much enjoy our historical heritage and whenever we can, we arrange an outing to visit one of our castles. Among the best preserved, we can highlight three: Castillo de Olite in Navarre and regarded as the very first medieval wonder in Spain. Also, the stunning Alcázar de Segovia which was the place of residence of important Spanish dynasties. Walt Disney was inspired by the Alcazar de Segovia when he created Cinderella. Thirdly, Castillo de Manzanares el Real, a beautiful and very well preserved castle which dates back to the XV century and is located in Madrid. Regarding small and private castles, we find an uncountable number of them. We will only point out one of them called Castillo del Cardenal which is located 12 kms. from Finisterre and 90 kms. from La Coruña. This small castle is an awesome fortified XVIII century property on a 50.000 square-metre plot of land with a small amount of building land and wonderful views facing towns on the coast of Galicia.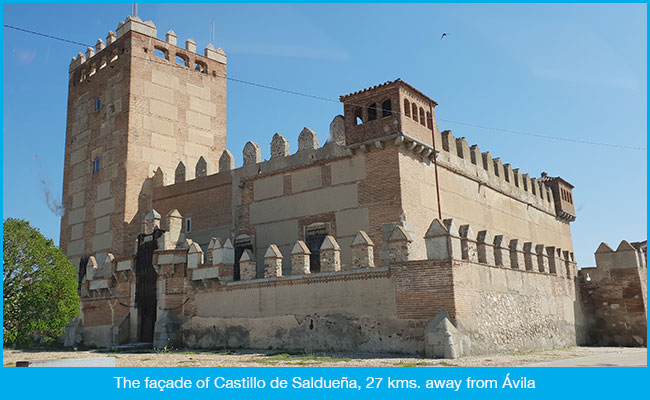 A LITTLE BIT OF HISTORY
The first castles that have been preserved date back to the IX century, even though it is believed that their origin is prior to this century. Military constructions in ancient Greece could lie behind the origin of medieval castles. In Spain, the greatest number of castles are located in the province of Jaén. This is due to the numerous battles that were fought there between the Muslims and the Christians at the times of the Reconquest. So much so that Jaén is regarded as one of the places with the highest number of fortresses and defensive buildings in all the world. Among these, we highlight the castles, towers, walls and watchtowers. In the year 800, the term Castile arose to define the land that defended León from Arab dominion as most of the defense revolved around castles. These castles spread so as to defend the territory from the Arabs. The Arabs themselves, also built castles in order to prevent attacks from the Spanish. The Reconquest lasted no less than eight centuries, a fact which explains why castles proliferated so much in Spain. Apart from this, we must also bear in mind the numerous battles that were fought after the Middle Ages and the Renaissance, all of which recolved around castles. Therefore, we cannot imagine our history without thinking about castles. In Spain, it is estimated that there are around 20.000 castles.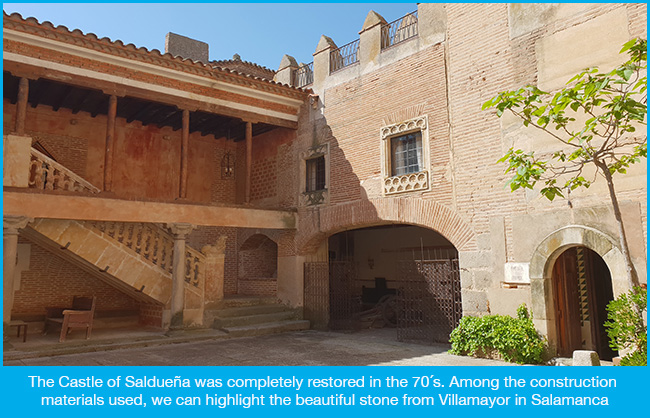 DID YOU KNOW THAT…?
In France, the expression Châteaux en Espagne (Castles in Spain), is used to refer to something utopian and inaccesible. This is because the pilgrims who walked the route to Santiago de Compostela stood in awe of the stunning castles.
A MAGNIFICENT CASTLE OF THE XV CENTURY
We end this article about castles writing about a very special property. We refer to a castle-palace of the XV century which was reconstructed and restored in 1970. It is located 27 kms. away from Avila in the region of La Moraña, which is less than 150 kms. from Madrid.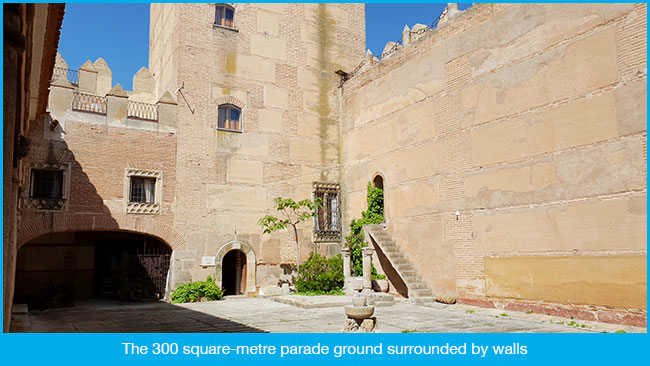 This construction was used as a house and a fortress as it is surrounded by walls. It consists of two floors with large and spacious rooms as well as a beautiful tower. If now and again you have dreamt of owning such a property, this is a good time to make your dream come true because Estate One offers for sale this majestic castle.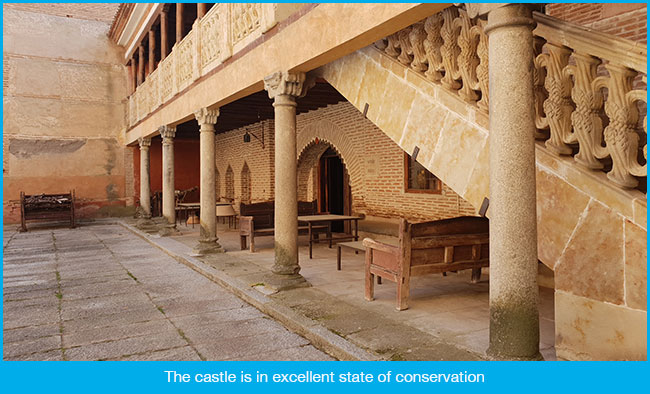 It has a 300 square-metre parade ground with a well surrounded by 11 metre-high walls. The main building is of Mudejar Castilian style. The tower is 22 metres high. This property is perfectly well restored and no detail is missing nor left to chance so that you can recreate the ambience of centuries ago at the time of noblemen and knights.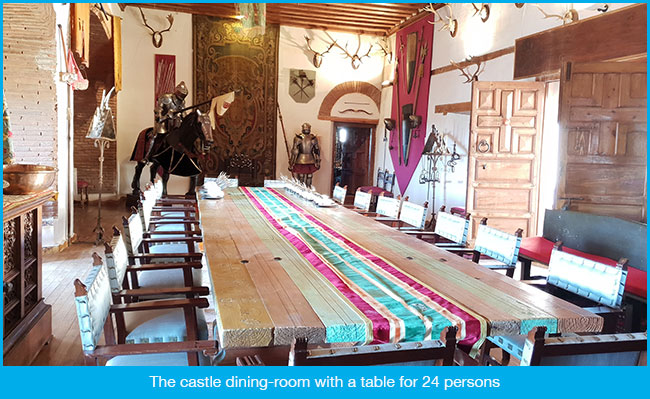 Among the construction materials used, we want to highlight granite, bricks, marble and stone from Villamayor, which is typical of Salamanca with its golden colour and very characteristic in Salamancan monuments.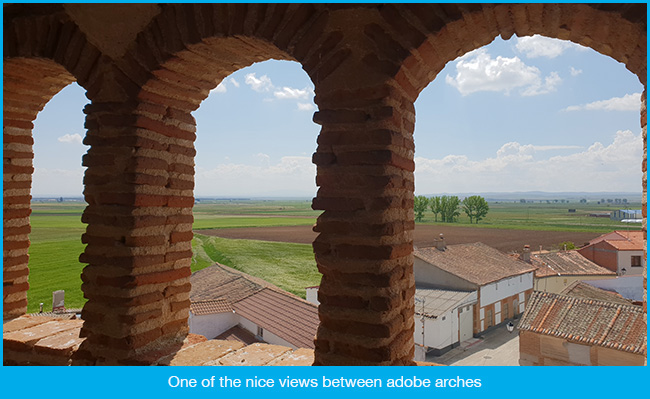 Inside the castle, all the ceilings have dressed timber or wooden beams. On the ground floor, apart from the couryard, there is a wine cellar, a kitchen, the bathrooms with rose-coloured marble bathtubs and a coach house with three horse-drawn carriages.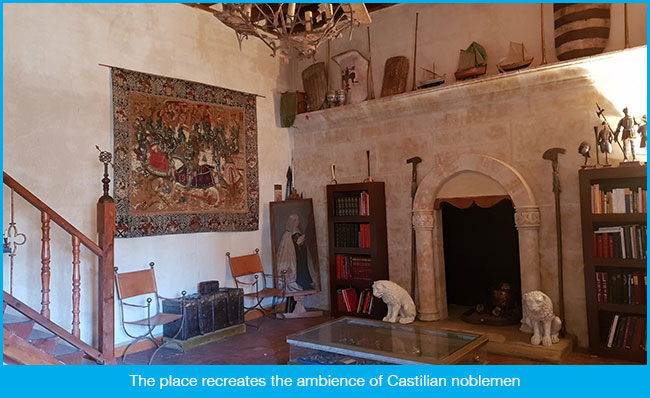 The castle also has a dining-room with a table for 24 persons, a large living-room, a library and even a chapel. We can sum it up in a few words: a dream world where each day turns into an adventure.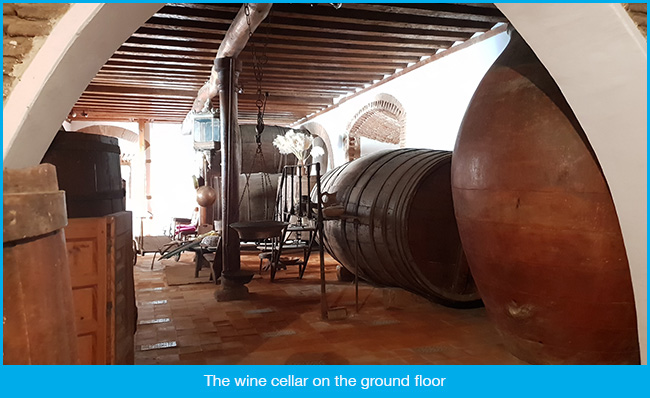 Do you want more information? Please visit this link.