Did you know that Ikea has produced some of the most sought-after and valued items which are very much in demand among furniture collectors? This Swedish multinational company was founded in the 40´s having become nowadays a reference point in interior decorating. Therefore, it is an obligatory visit if you wish to decorate your home. Do you really think there are people who have never bought a piece of furniture or an accessory in Ikea? The Swedish make stands out because of the competitive prices of its products. However, we believe that Ikea differs greatly from its competitors because it has always betted on design. Regarding this issue, Ikea has given importance to being surrounded by prestigious industrial designers who have, throughout the decades, created unique pieces of furniture that have even become true classics.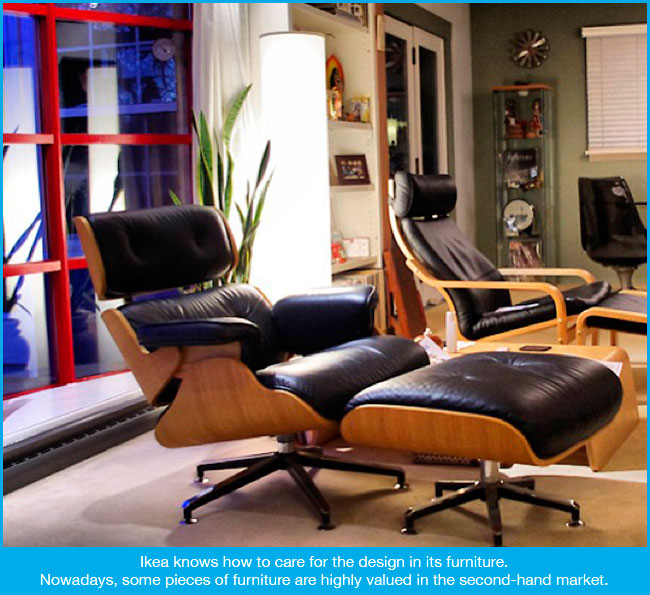 We want to point out the significant circumstances that attract the wealthy class to become loyal clients of Ikea even though its products are sold at very reasonable prices. Undoubtedly, the fact that Ikea has produced exclusive designs throughout the years, has helped to attract clients from every strata of society. Funnily enough, some pieces of furniture which in their day were very affordable, nowadays have become collector´s items and they are very sought-after in the second-hand market and sometimes even fetch exorbitant prices. Let´s see some examples.
The Clam chair: every self-respecting collector has a great desire to own this chair. It dates from 1944, when Europe was waging the Second World War. Ikea had been founded the previous year. We imagine that the English name "clam" makes reference to its rounded shape. It was designed by the Danish architect Philip Arctander. This chair is perhaps the most sought-after piece of furniture and the dream of every collector. The price can fetch the outrageous sum of 60.000€.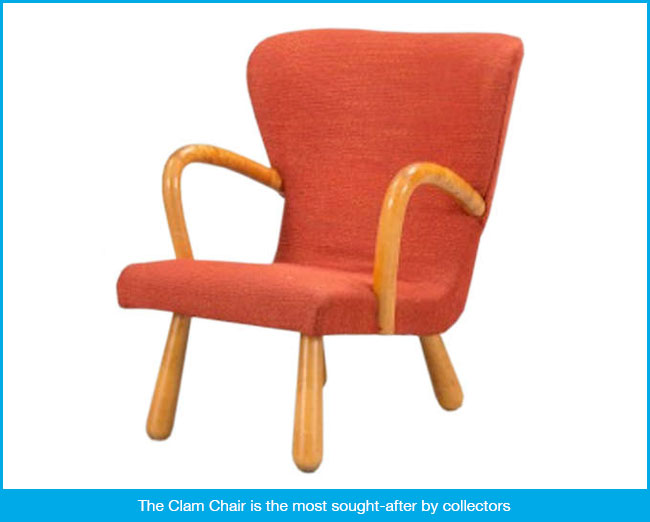 The Åke armchair: this Scandinavian designed armchair dates from the middle of the 50´s. It was recently sold at auction for 3.400€.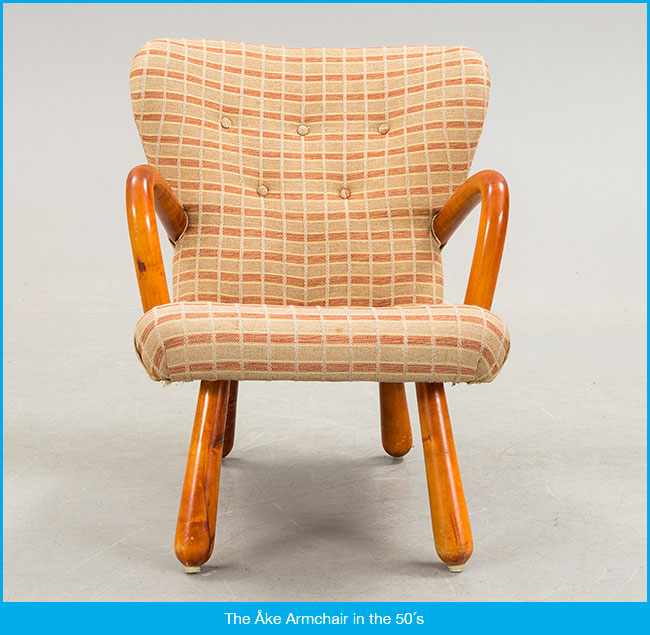 The Vilbert chair: This chair was created in 1993 by the Danish designer Verner Panton. Even though it had a unique and striking aspect it was not successful and hence it was withdrawn from the market. In the collector´s world it sometimes happens that a product is very much in demand when it is difficult to find. This is the case of the Vilbert Chair. At present, collectors may even pay 1.000€ for one of them.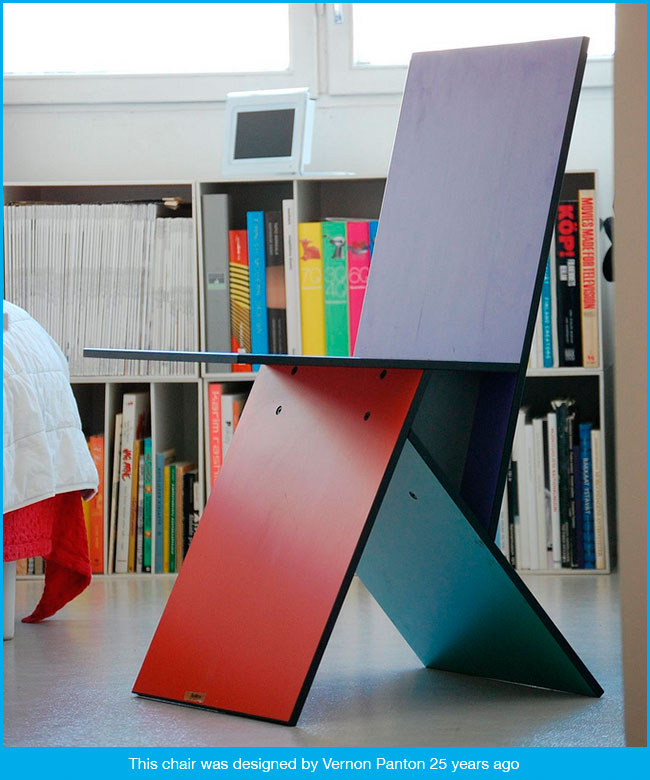 The Per-Olof Scotte chair: this chair was designed in 1969 and it is regarded by collectors as a jewel. It is very much sought-after in vintage shops and auctions. More than 2.000€ have been paid for it.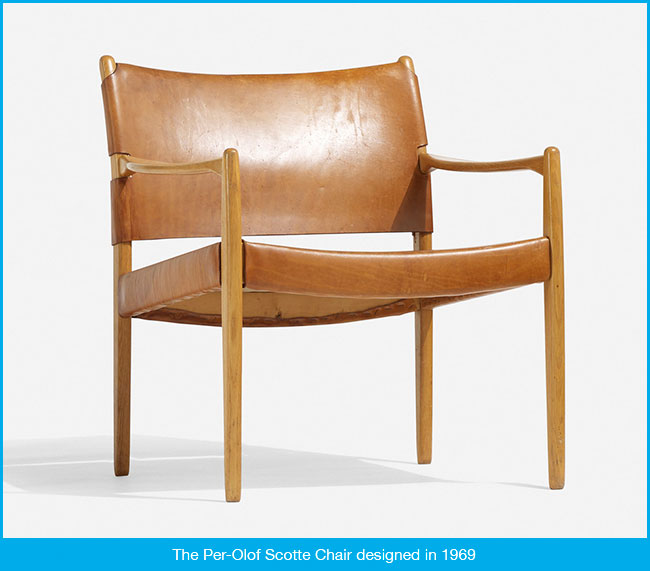 The Eric Wortz chair: The design of this chair has suffered similarly to the Velbert Chair owing to the fact that it was not favourably received and therefore lasted a short time in the Ikea catalogue. It was designed in the 60´s and nowadays it is a collector´s objective. Its price can rise to 1.800€.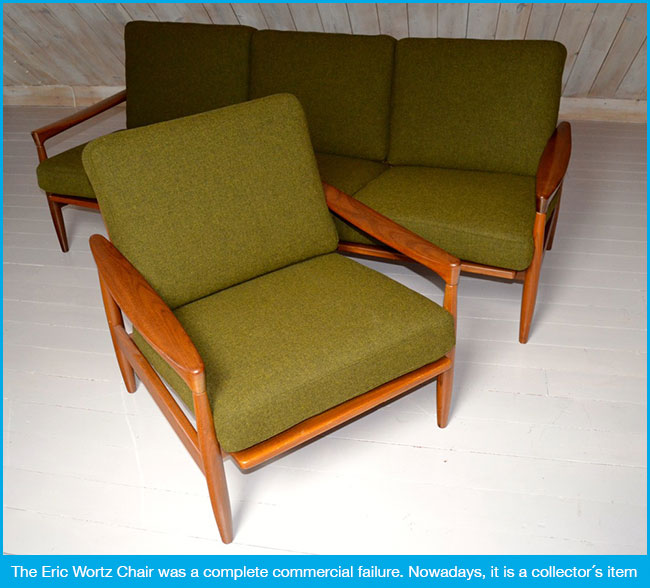 The Tema bookcase: the Swede Gillis Lundgren was the fourth employee hired by Ikea and he himself designed some of the most famous pieces of furniture of this make. Among them, we can highlight the mythical Billy Bookcase. However, the Tema Bookcase, designed in the 50´s and made of wood and teak, is the most highly sought-after among his designs. Its price may reach 3.500€.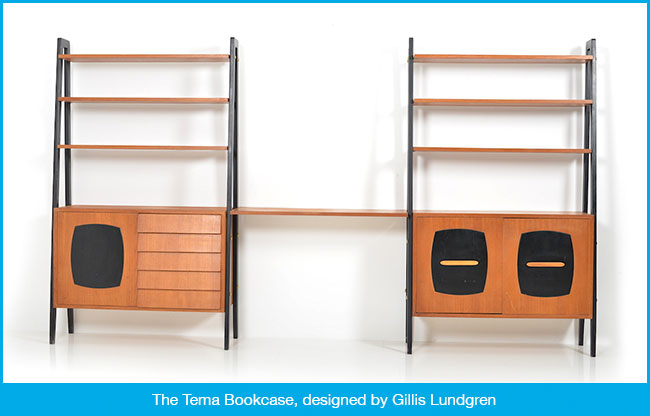 The Bergslagen table: this is a wooden folding table and it can fetch more than 2.000€ in the second-hand market.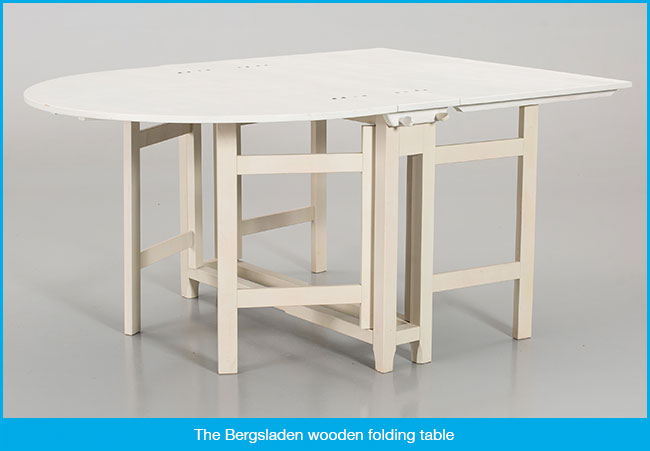 Picture 01: Ron Frazier
Picture 02: Real Simple
Picture 03 and 08: Bukowskis
Picture 04: Jonas Forth
Picture 05: Wright
Picture 06: Lisas Retro Design
Picture 07: Pamono