Regarding decoration, red has a great deal of character and personality, and thus, changes a room completely. Because of this, during a long period of time, red was considered a forbidden colour and it was very seldom seen in interior decoration. This cliche has died away throughout the years. Nowadays, we see many rooms decorated in red. We are going to suggest how you can use the strength of this colour in order to enhance spaces in a house. However, we will use it in moderation so as not to get tired of it.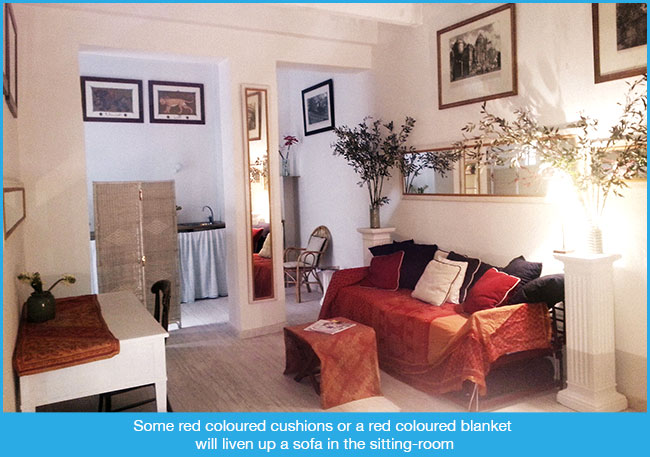 THE COLOUR RED LIVENS UP A SPACE
Red has always been associated with passion. This is due to the fact that it connects in a special way with our senses. Because of this, we must use it in moderation so as not no saturate the room.
A touch of red makes the space warmer and brighter, and it can also stimulate people who tend to be sad. If you put something red in the living-room or in the kitchen, such as a piece of furniture, a carpet, a lamp or even having one of the walls painted, you will notice how the room becomes more cheerful and lively. Red transmits positivity. If we use this colour in our home, maybe we can start having a new attitude towards life and become more optimistic.
HOW TO COUNTERACT ITS STRENGTH
An intelligent way of using red at home is to combine it with soft and neutral colours in order to reduce its excessive prominence. You can use it with white, light grey or different shades of beige. An opposite colour such as black would also combine very well in certain places of the house. We must always try to find a balance in interior decoration so as to avoid a room becoming too striking due to this colour.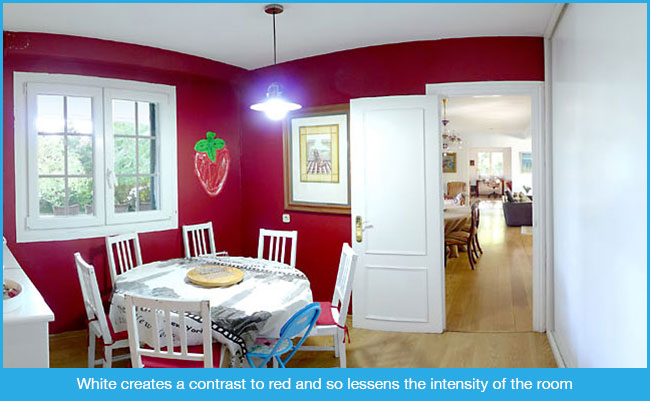 A COLOUR CHANGES THE ATMOSPHERE OF A ROOM
Red is associated with modern and trendy decoration, whereas soft colours such as light pink, salmon or brick red are considered more rustic and peaceful. Red provides brightness because it absorbs light. Therefore, it makes a room look livelier. However, we recommend you not to use it in a bedroom.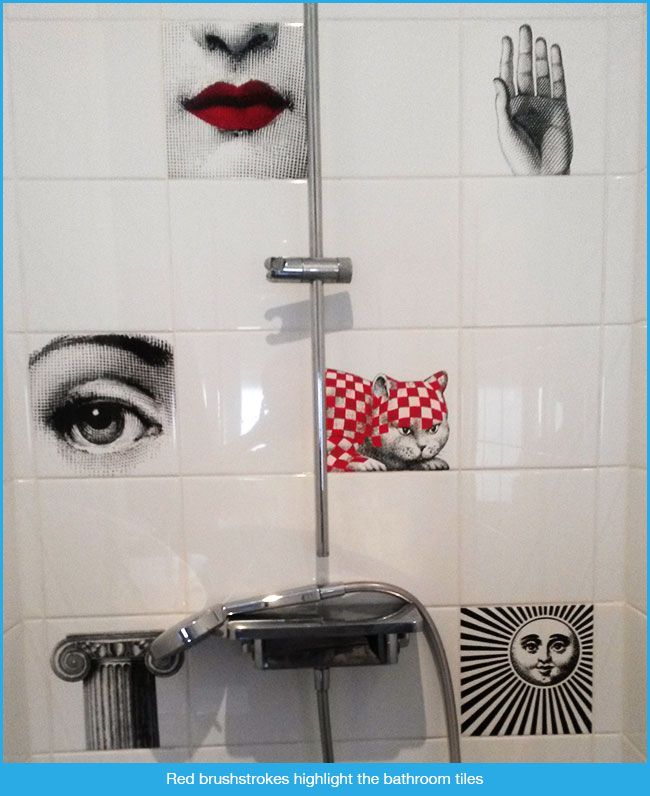 DID YOU KNOW THAT…?
Did you know that the Holy Roman Empire associated red to material well-being and wealth? This is the reason why its high society such as emperors and senators always wore something red. If the Romans already had this conception, we should think about it.