In Estate One, we help you sell your house as quickly as possible, in the most effective way, so that you do not have to take care of anything whatsoever. We are very much aware of the fact that one of the most stressful experiences you can go through is to put up a property for sale, especially if it is a high standing one. In order to do this well, it is essential to have a knowledge of real estate and also to know how to handle every single issue so that there will not be any loose ends. We must bear in mind that when we sell property there are many details which must be considered so that the final sale is successful. Luxury housing is a very specific product and thus, follows its own pattern in the real estate market. At present, it is an ideal time to invest in luxury housing. This is because there is great demand so therefore, it is a good time to sell exclusive property.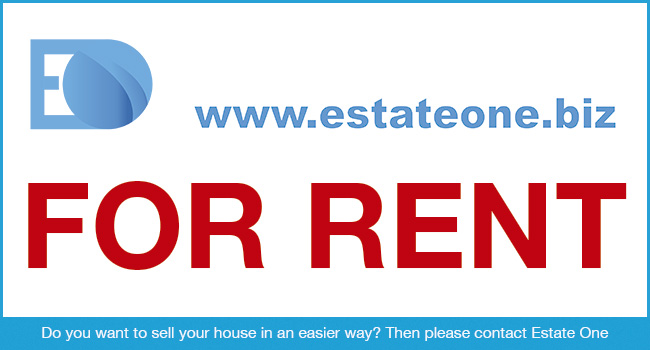 In this blog we have already written an article explaining how a real estate agent can save you a lot of time and so help you avoid having a headache. Furthermore, the agent has all the necessary skills and knowledge to carry out the sale in a successful way. When it comes to selling exclusive property, it is imperative to know the market thoroughly and above all, to have time to be fully devoted to selling it. Is it really worthwhile to add more strain and stress to your every day life? This will surely happen if you wish to sell, on your own, top-level property. In Estate One we have dedicated nearly 20 years to selling luxury property in Madrid. This is why we are absolutely sure that if you wish to sell luxury housing in Madrid, we can help you. We´ll tell you how.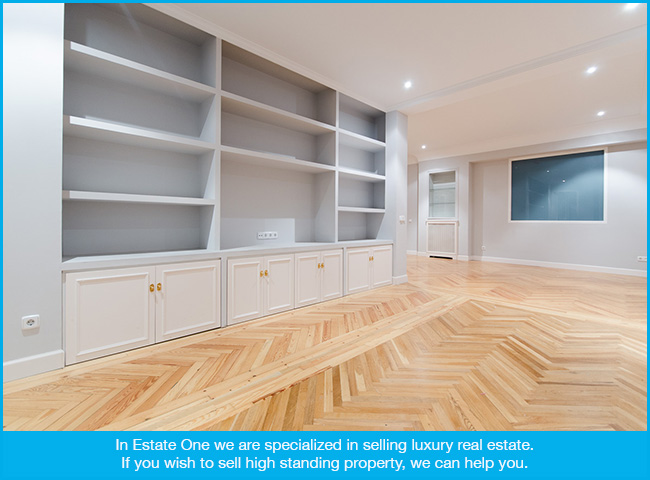 A COMMITMENT TO OUR CLIENTS
In Estate One, we value each of our customers and we give them personalized attention as we always want to fulfill their necessities. We know that this can only be achieved through hard work and continued effort. Estate One has become a reference point regarding luxury real estate in Madrid. We have a wide network of contacts and clients who look for exclusive property. Through our team of sales assistants we ensure that the property you wish to sell is brought to attention of this specific target and we also give it the broadest possible coverage.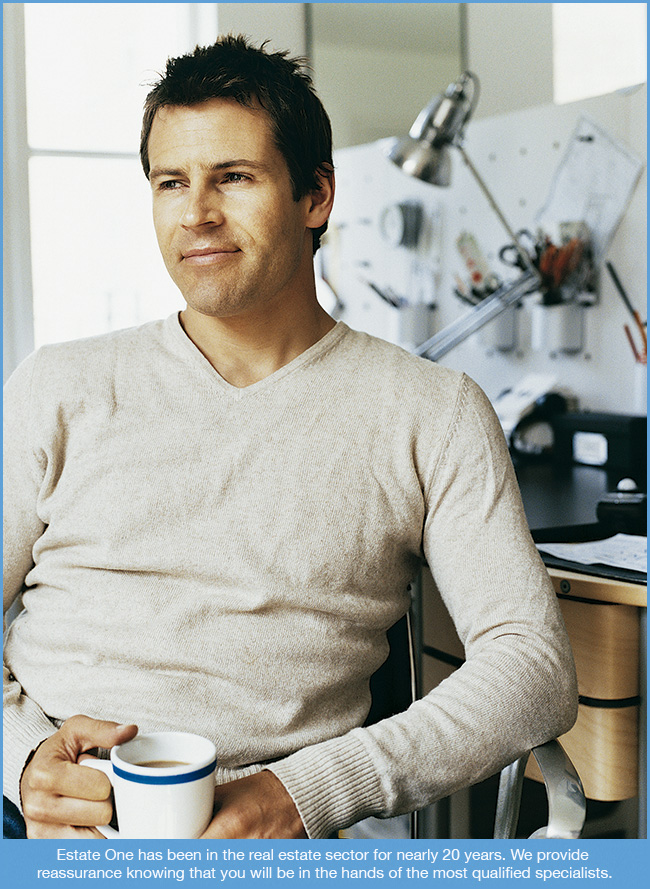 Estate One collaborates closely with other real estate agencies and thus, we expand the possibilities of your house reaching out to the client who demands this type of property. In Estate One, we cover the whole process from putting up the house for sale till the signing of the contract. We also draw up the plans, do the photographic reports and the energy performance certificates as well as providing legal advice. All this enables you not to worry about anything. We advertise on the internet and in printed media, both of which will make the properties of our clients go far. Because of our experience in the luxury real estate sector, we have a thorough knowledge of the business and we know how to tackle any deal whatsoever without making any false moves. It is seldom worthwhile to embark, alone, on a selling process of exclusive property as this is a complex and exhausting process. This is why, in Estate One, we reach out to you so that we can collaborate closely together.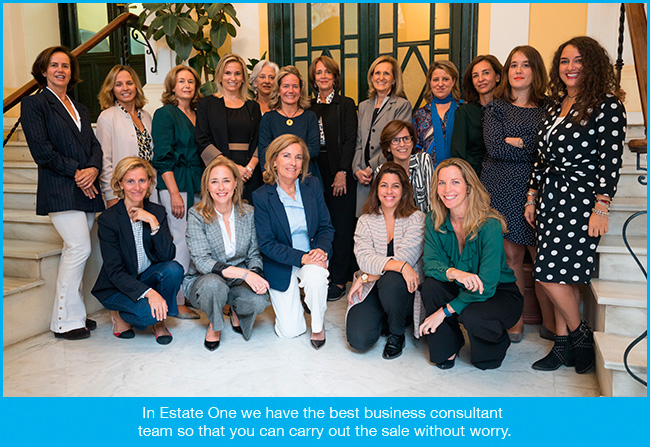 A CUSTOMISED SERVICE
As we have previously stated, the key factor in the way we work is based on personalized treatment as we think that each client has different needs. In Estate One, we always offer a customised service. Hence, our clients trust us when they wish to sell property because we carry out a thorough search targeted at a specific public. Only after having conducted a strict and rigorous research do we offer the property to those investors who are looking for this kind of housing. It is this personal and exclusive approach, based on a direct and close relationship, that differenciates us from other traditional real estate agencies. Lastly, we want to point out that in order to sell property in an appropriate way, it is essential to count on legal advice. The contract must be in order and every flaw must be legally covered. In Estate One we have a thorough knowledge of legislation and we manage procedures in an adequate and careful way so that our contracts are always within the law.