Caixaforum Madrid is a rehabilitated building which is, at present, a cultural centre where you can enjoy temporary exhibitions as well as artistic displays. It is located in the very centre of Madrid, in Barrio de las Letras. It is next to Sede Medialab-Prado (formerly Serrería Belga) which is another interesting rehabilitated building devoted to art, about which we wrote in this blog.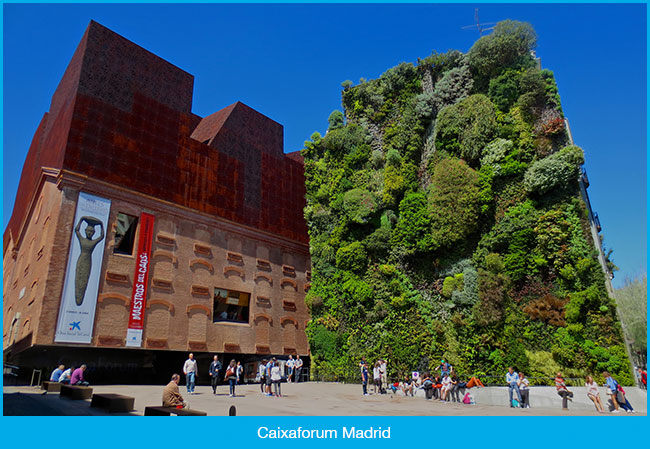 Caixaforum Madrid is a jewel of modern architecture. One of its special features is that it used to be Central Eléctrica del Mediodía. Here, we see another example of the restoration of an industrial building which fell into disuse and that is now a cultural heritage enhancing the neighbourhood.  We already wrote about Museo ABC. Today, we will tell you about Caixaforum Madrid in our section Restoring.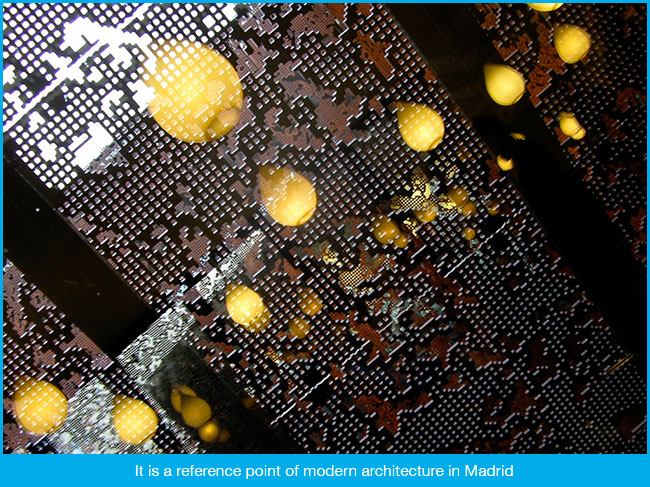 THE DIALOGUE WITH AN OLD AND MODERN STYLE
The building works of Central Eléctrica del Mediodía in Madrid started at the end of the XIX century, in 1899, lasting three years and supplying electricity to all the city.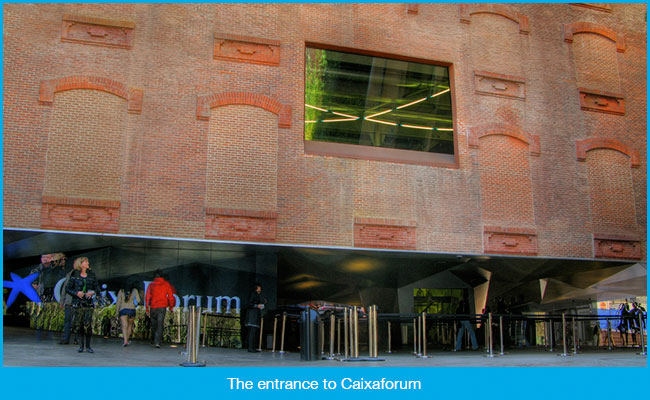 A main building with a courtyard was constructed as well as a coal cellar and three steam boilers. We must highlight the beautiful façades made of exposed brick and the magnificent pillars that bore the weight of the building.
Nowadays, only the exposed brick façades remain whereas the old pillars have been substituted by a hidden central securing system so as to create the impression that Caixaforum is suspended in midair. We can state that the old electrical power station is one of the most important industrial buildings in Madrid. This is due to the fact that it is located in the very centre which is unusual in such a large city. It also preserves the original architectural elements, which were characteristic at that time, such as exposed brick and granite plinth.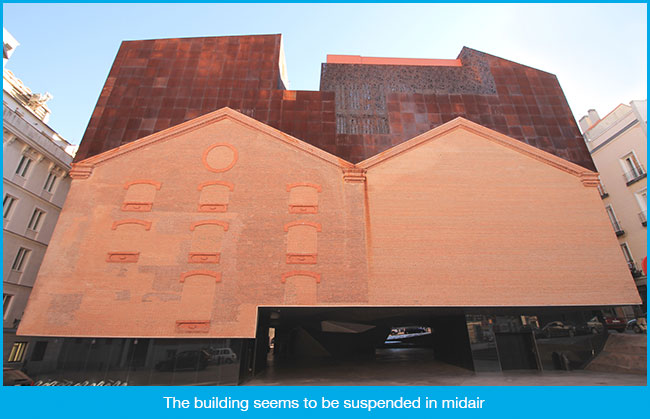 Caixaforum was magnificently restored as the most interesting parts of the industrial style of the time (mainly the façades) were conserved so as to coexist with modern and functional architecture.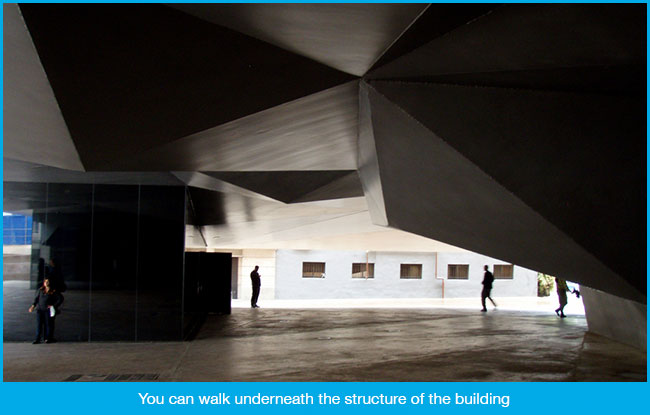 A MULTIDISCIPLINARY SPACE
In 2003, the Swiss architects Jacque Herzog and Pierre de Meuron modernized the old electrical power station.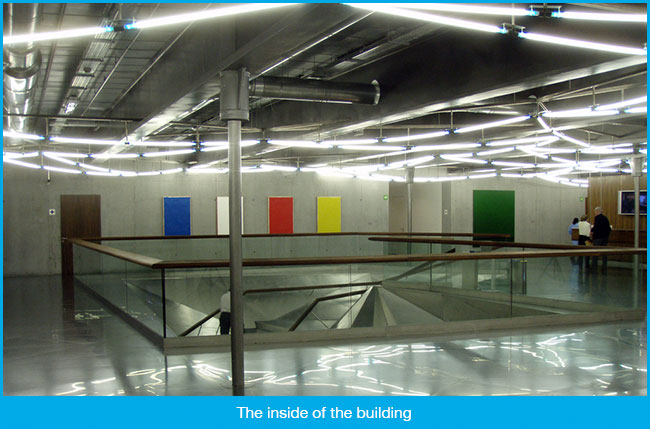 As we have just said, the building seems to be suspended in midair when the old pillars were removed. It is very striking because this significant structure looks as if it is lifted off the ground by magic.
It has a built surface of 8.000 square metres of different heights which include exhibition rooms, an auditorium, offices, a shop, a bookstore and a cafeteria as well as a restaurant.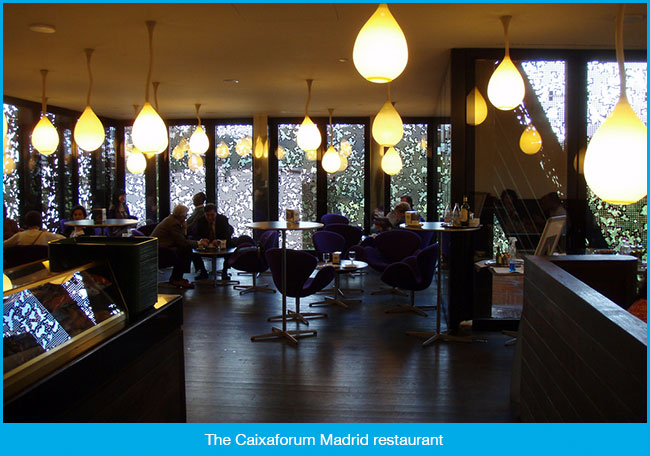 The entrance hall is located in a small square and a vertical garden can be admired on one of the façades. In our point of view, this building is an obligatory visit if you come to Madrid.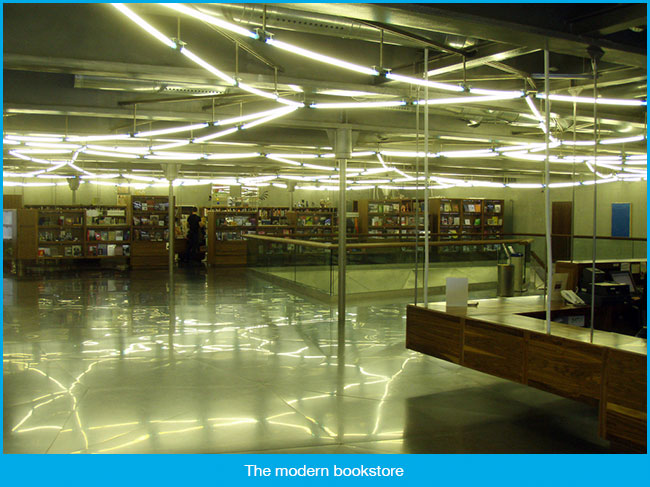 Picture 01: Edmund Gall
Picture 02: Bruno
Picture 03: Guillermo Varela
Picture 04: Elena Mazzanti
Picture 05: Luis García
Pictures 06, 07, 09 and 10: Daniel Lobo
Picture 08: Mertxe Iturroiz