The Reina Sofía Museum, also called Museo Nacional Centro de Arte Reina Sofía, is one of the most important contemporary art museums in the world. It is an internationally recognized museum which had to be completely restored to achieve its present state.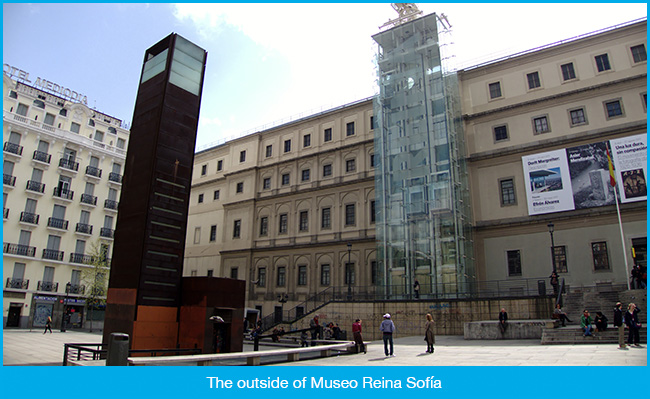 We must highlight that it is a reference for art and culture as well as for its architectural value which makes it an impressive sight. Hence, its importance is even greater. We can say that the Reina Sofía Museum building is a work of art in itself. Therefore, it is worthwhile visiting even if it is only admired on the outside as it is one of the most interesting buildings of modern architecture in Madrid. Today, in our section Restoring, we will write about its restoration. Previously, in this same section we wrote about Platea Madrid.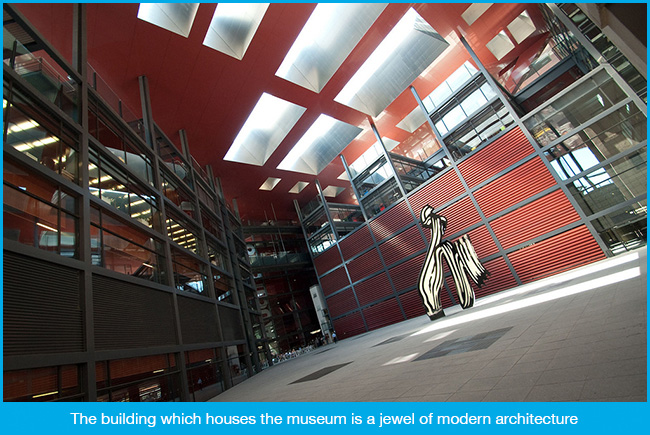 A NEW BUILDING, A NEW NEIGHBOURHOOD
The Reina Sofía Art Museum was designed by the architects José de Hermosilla and Francisco Sabatini. However, its origin dates back to the days of Felipe II in the XVI century. The Spanish king unified all the hospitals in Madrid and located them in the same building which was then called Hospital San Carlos. This same building is the current Reina Sofía Museum.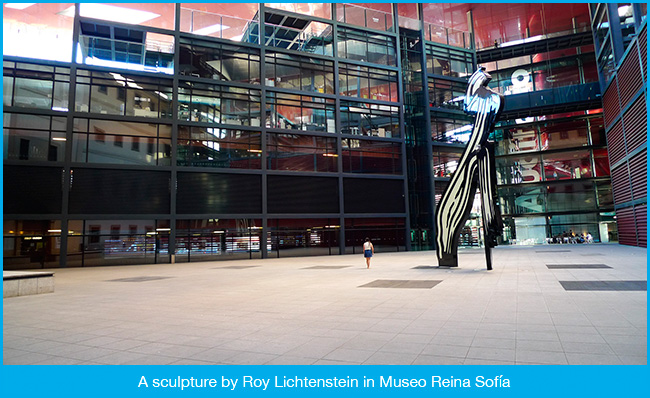 Two centuries later, Carlos III extended it and remodeled it. In the second half of the XX century, it was so deteriorated that its demolition was considered. However, in 1977, it was declared a Historic-Artistic Monument and thus, its continuity was achieved. In 1980, the restoration works  planned by Antonio Fernandez Alba, started. In 1986, the Museo de Arte Reina Sofía opened to the public. The first two floors of the old hospital accommodated temporary exhibitions.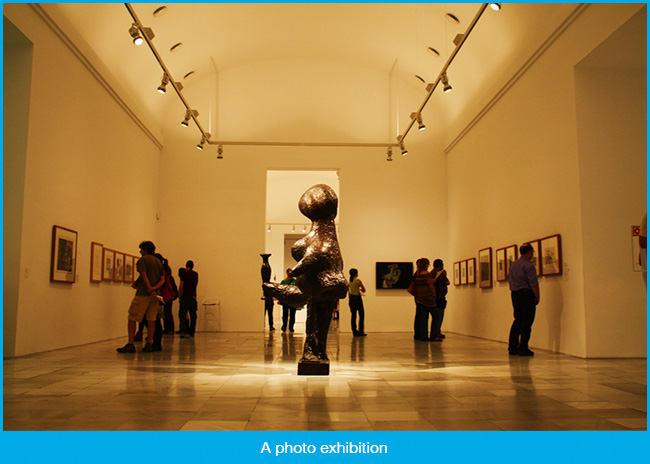 Later on, in 1988, more restoration works were made following the plans done by Íñiguez de Onzoño and Vázquez de Castro. They added to the building the iconic lift made of glass and steel which can be seen from the street. In 1992, the permanent exhibition of the museum was formally opened to the public. In 2001, the decision was taken to enlarge the space. Consequently, a new building was constructed that was designed by the architect Jean Nouvel. This new building was opened to the public in 2005. The present square was also built in those days and it shows how a neighbourhood and a urban area can be transformed through restoration.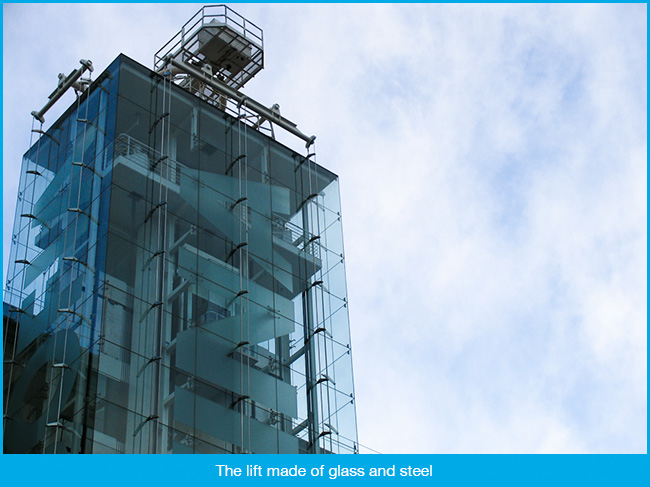 THE MUSEUM PROVIDES ACCOMMODATION FOR THE GUERNICA PAINTING
The Museo Reina Sofía has a built surface of more than 84.000 square metres for exhibitions. It is part of what is called the Triángulo del Arte de Madrid, together with the Prado and the Thyssen-Bornemisza Museums. The permanent exhibition shows works of art painted by geniuses like Picasso, Dalí, Miró, Gris, Braque or Bacon.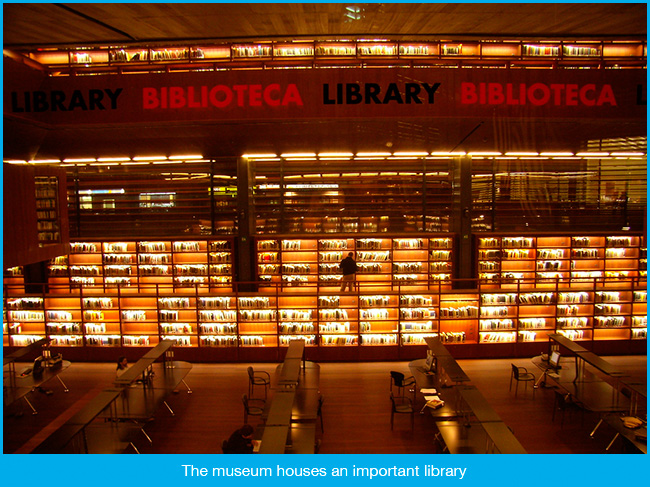 Undoubtedly, its most important painting is the Guernica by Picasso. This painting is a reference of modern art and it has transcended all artistc barriers being regarded a world icon of the XX century. The painting was brought to Spain in 1981 and was, in those days, accommodated in the Casón del Buen Retiro. Finally, in 1992 it was moved to Reina Sofía together with sketches and photographs.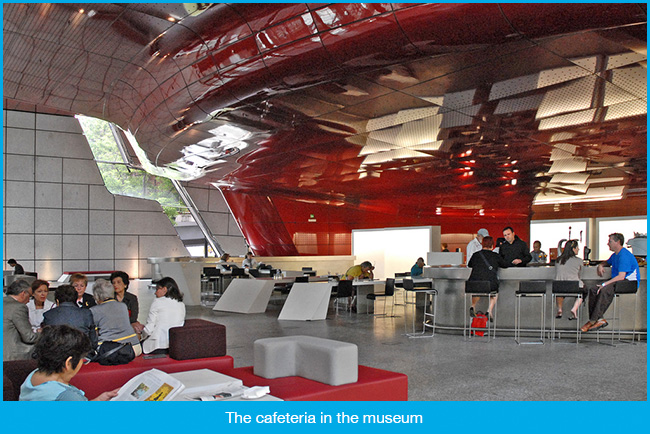 A PROPERTY THAT EMANATES ART
Estate One offers for sale a spectacular commercial property in the Museo Reina Sofía Square. It used to be an art gallery so it is well-equipped to be fully operational.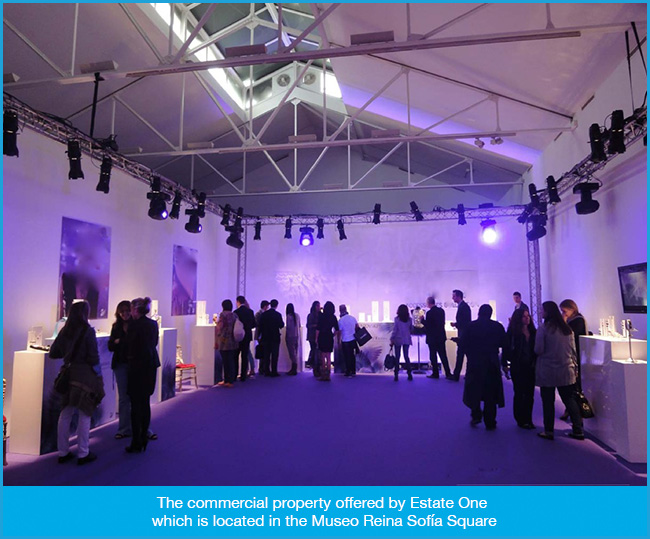 It has more than 660 square metres of useful floor area which is distributed in three floors. It has two doors which lead onto the street, two bathrooms, offices, a storage room, a strongroom and the possibility of having four parking spaces.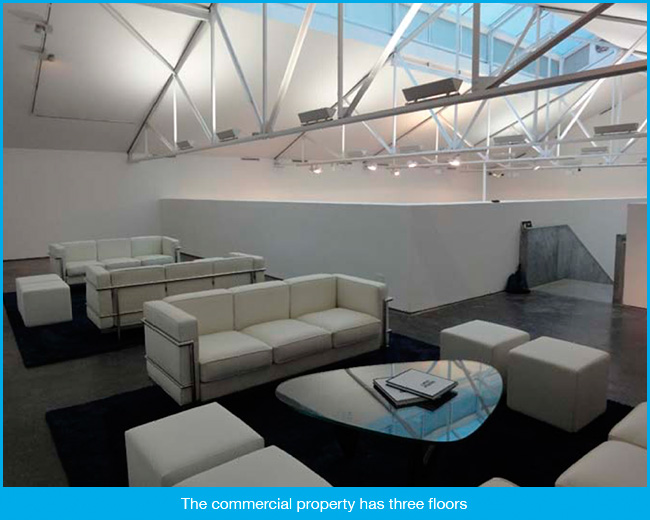 This property has the advantage that it has all the fittings needed for an art gallery such as electric rails, area networks, telephone dial-in ports, motion and seismic sensors, magnetic detectors on the doors, mechanical safety locks etc.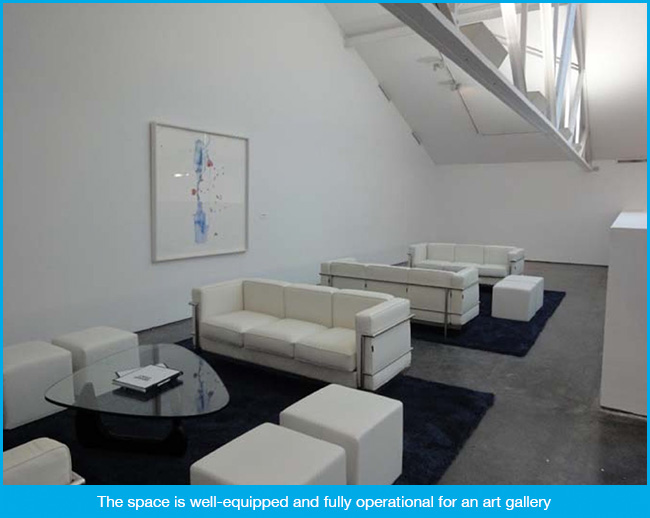 If you wish to receive more information, please contact Estate One.
Picture 01: Dan Merino
Picture 02: saia.neogaia
Picture 03: Jon Crel
Picture 04: LARS77722
Picture 05: Microlito
Picture 06: Jean-Pierre Dalbera
Picture 07: Antonio Tajuelo