The Greenhouse of Arganzuela is a small oasis in Madrid where thousands of plants coexist in a restored space. Once again, we can talk about a corner of the city which is nowadays made good use of thanks to restoration works. This is why we will never get tired of saying out loud the title of this section: Restoring is Living. Many cities have recovered historic and emblematic buildings after being neglected and abandoned, for a period of time, through restoration and thus, they enjoy a second life.  The Greenhouse of Arganzuela is also known as Palacio de Cristal, due to its external appearance. However, we must not mistake it for the Palacio de Cristal located in Parque del Retiro. This is why we will refer to it as The Greenhouse of Arganzuela.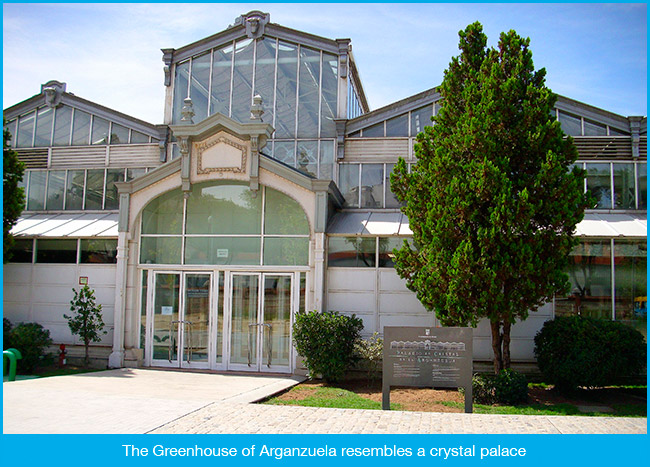 This Greenhouse is located on the banks of the River Manzanares, in the part of Madrid Río. Here, we can see innumerable plants from every part of the planet and they bring joy to botany enthusiasts as well as to children. Some months ago, we wrote an article in this blog about the Estufa Fría de Madrid ("The Cold Greenhouse of Madrid"). In that article, we described a real green lung space located in the north of Madrid. Today, we will talk about a similar place, in the centre of the city, called Invernadero de la Arganzuela. We are taking up again this section which we left after writing about Instituto Cervantes.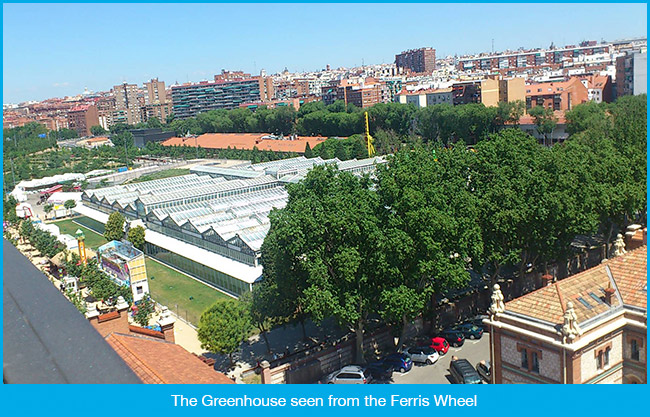 FOUR DIFFERENT MICROCLIMATES
The Greenhouse of Arganzuela is located in Paseo de la Chopera and it takes up 7.000 square metres. This Greenhouse is part of what used to be, in the past, Matadero Municipal de Arganzuela (Municipal Slaughterhouse of Arganzuela). It is a coincidence that the restored Matadero, which is at present an art and cultural centre, was the first article in this section of the blog.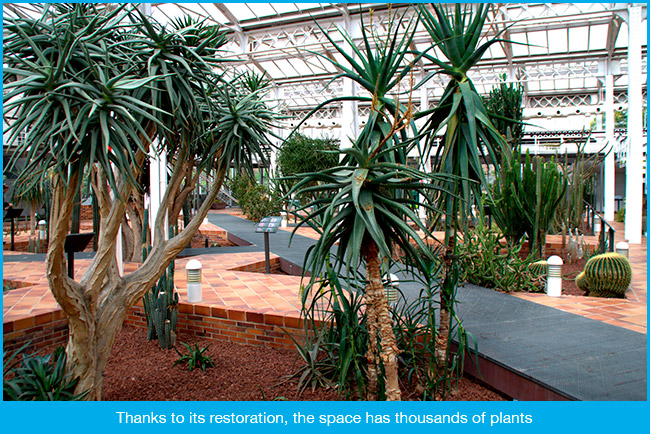 The Greenhouse, which has a large rectangular floor, was built by the architect Luis Bellido y González, in the first quarter of the XX century. This beautiful industrial building was used as one of the units of the old slaughterhouse which later fell into disuse till its complete abandonment. In 1992, its ambitious restoration started in order to turn it into a greenhouse.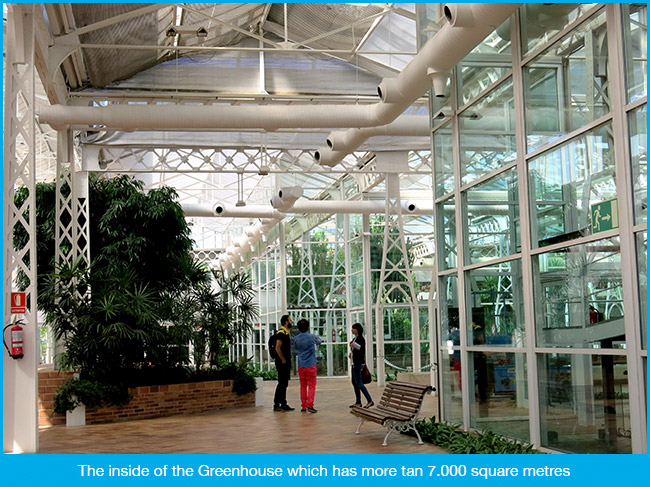 The greenhouses located in great European cities such as London, Vienna or Paris were taken as reference for its restoration. At present, the Arganzuela Greenhouse is also a museum. The stunning façade resembles a small palace and inside there are four differentiated areas. Each of the four areas has a special microclimate which enables very specific plants to bloom and flower. We can enjoy tropical and subtropical flora as well as Cactaceae plants and aquatic and dry-climate vegetation. The total number of different species amounts to more tan 9.000.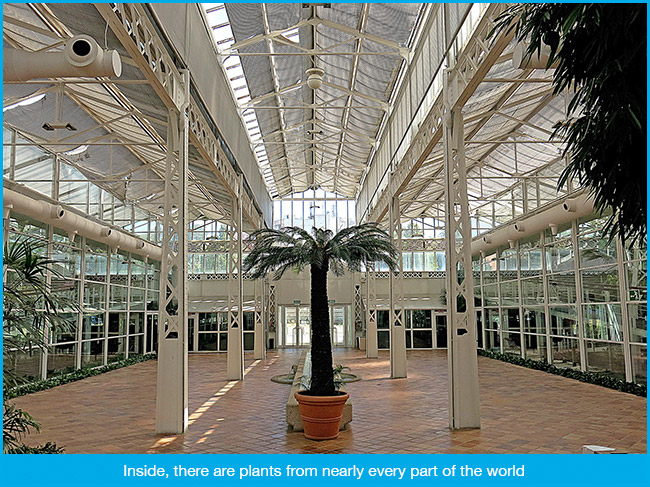 A DREAM PLACE
In the Greenhouse of Arganzuela we can also see numerous fountains, swings and cascades that flow into ponds with fish and water birds. There is even an area fitted out to skate.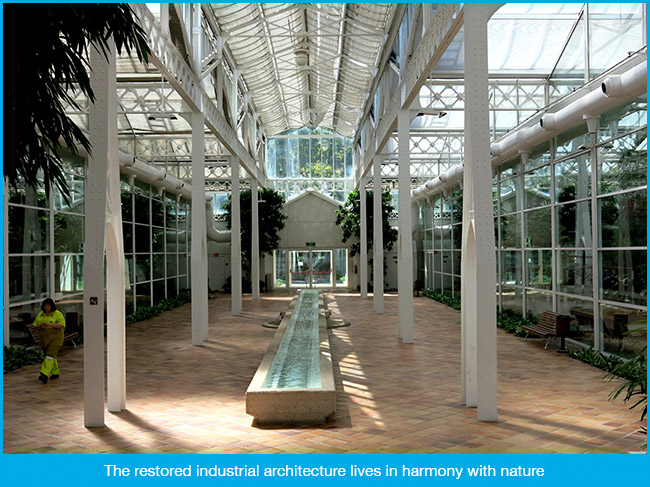 The environment is very idyllic, a dream place where children have a wonderful time enjoying nature and at the same time becoming acquainted with new species of animals and plants. Adults also have a good time here because it is very pleasant to stroll admiring the connection between nature and restored industrial architecture. In Estate One we suggest that you reserve one morning or one afternoon to visit with your family, Invernadero de la Arganzuela.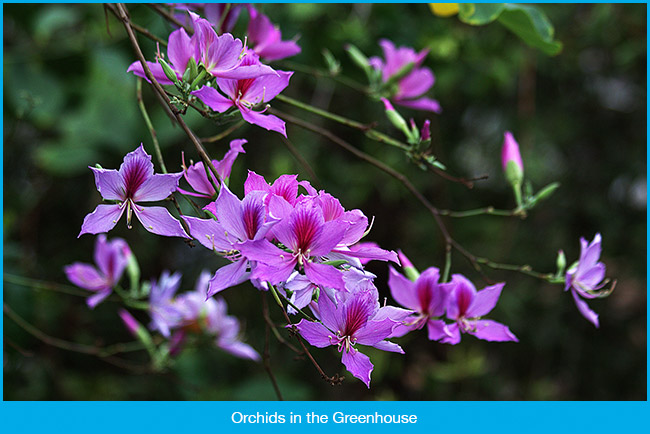 DID YOU KNOW THAT…?
In the old days, the area of the Slaughterhouse, where at present, the Arganzuela Greenhouse is located, was known as Nave de las Patatas (The Potato Warehouse). This is because in the 40´s a potato warehouse was set up there.
Pictures 01, 03, 04, 05, 06, 07 and 08: Manuel
Picture 02: Discasto