The small palaces in Madrid are not only of precious and architectural value, but they also reflect a period in the history of Madrid which shows us how the upper and privileged classes lived. When you stroll along Barrio de Chamberí, especially along Paseo de la Castellana, and you come upon one of these small palaces, it is really a welcome sight. These majestic buildings enhance the streets as they not only embellish them but they allow us to imagine how the Madrid high society lived. It is estimated that in Paseo de la Castellana the number of small palaces amounted to more than 60. Unfortunately, at present only half of them have survived because in the Spanish Civil War many of them were destroyed and others had to be pulled down because they fell out of use and abandonment. Most of these small palaces were built at the end of the XIX century and the beginning of the XX century.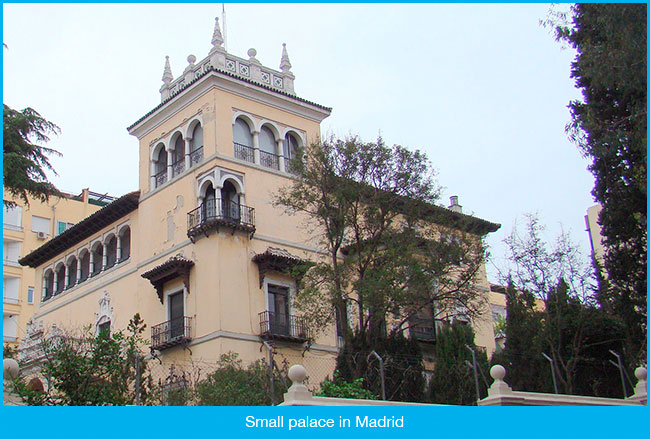 As we have previously mentioned, the small palaces in Madrid were the luxurious and enormous places of residence of the wealthy aristocracy, some of whom had important titles of nobility. In the old days, Paseo de Castellana symbolized the wealthiest and most powerful area in Madrid. This great avenue lived its golden years in the 20´s and the 30´s and it was regarded as an exclusive and unattainable place for the lower and middle classes.Those were the years when one could admire the highest number of palaces. The writer Pío Baroja described their beauty on numerous occasions and he even wrote some articles about them. Today, we are going to visit seven of these small palaces:
Palacete de Eduardo Adoch: It is located in 37, Paseo de la Castellana. It was built at the beginning of the century on the lines of a French palace with balconies, bay windows and Renaissance decorative elements. It has been used for several purposes but what has struck us most is when it became a mental hospital.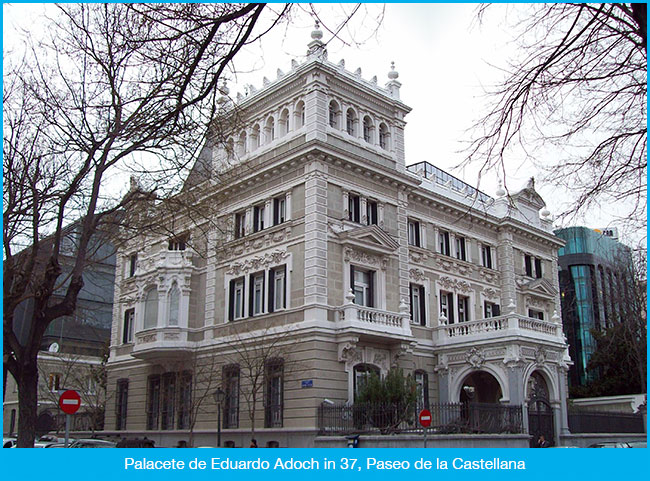 Palacete de Valentín Ruiz Senén: It is located in 5, Calle Almagro, very near the Estate One office. It was built during 1921-1926. However, it was later renovated in the 40´s and its classist architecture was conserved. At present, it houses the Universidad Camilo José Cela.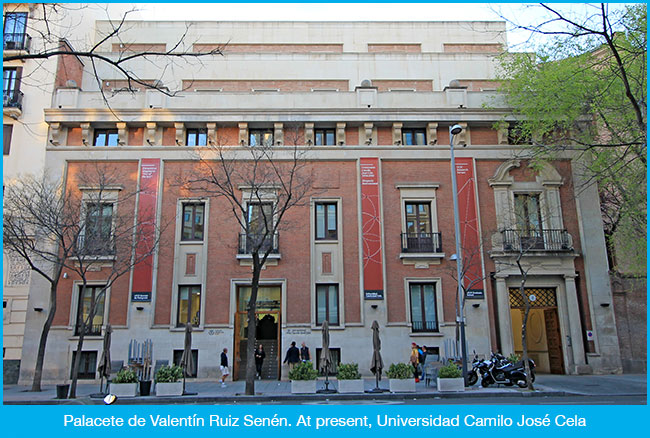 Palacete de Borrás: It is situated in 25, calle María de Molina in the neighbourhood of Barrio de Chamartín. It was built during 1903 and 1908.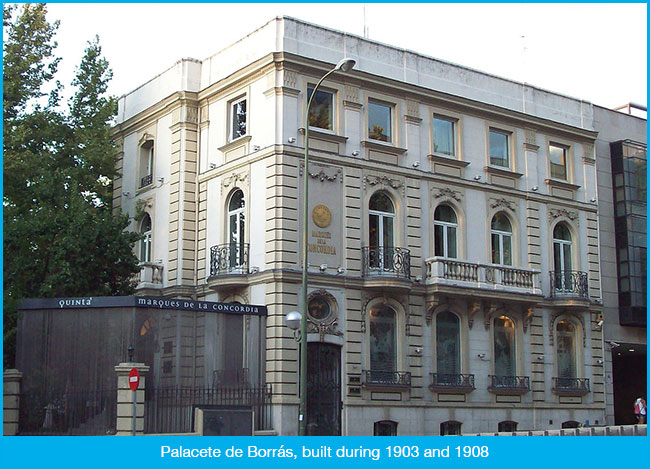 Palacete de Carlos María de Castro: It is located in 14, Calle Fernando el Santo in the area of Alonso Martinez and it was built in 1864. It is a two storey building which also has a basement and an attic as well as a singular façade. We must point out that this building became a point of reference in future constructions in the area.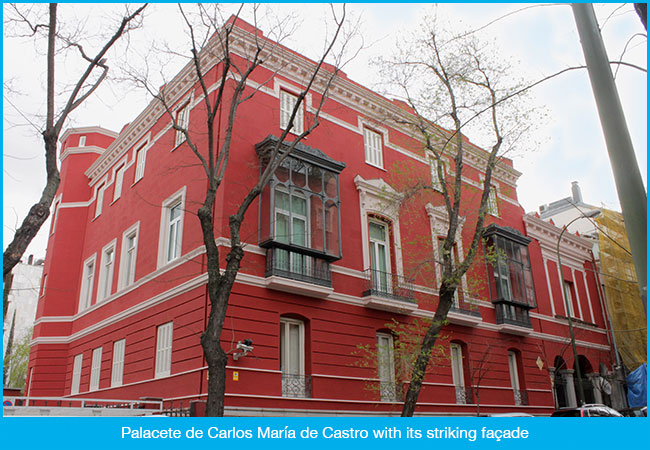 Palacete de José Goyanes: It was designed in 1919 in a regionalist-style. However, it was not inaugurated until 1935. It is situated in 88, calle Príncipe de Vergara. We must highlight that it became the central office of the Spanish film studio which was, unfortunately, closed in 1950.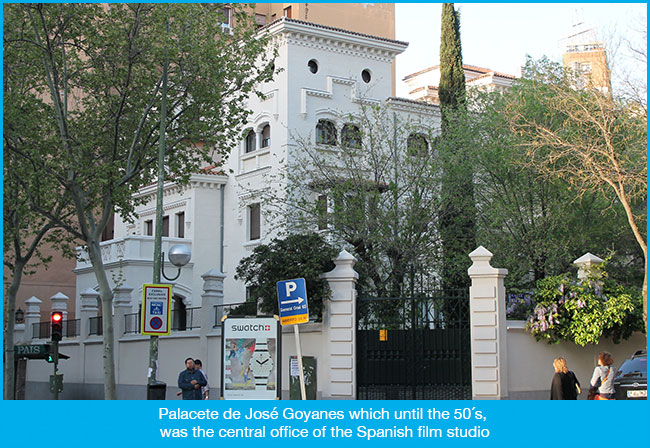 Palacete del Duque de Plasencia: it is located in 48, Calle del Monte Esquinza in the area of Chamberí and it was planned in 1912. This building was recently bought by the architect Norman Foster for the accommodation of his foundation called the Norman Foster Foundation. It will also include his own personal files.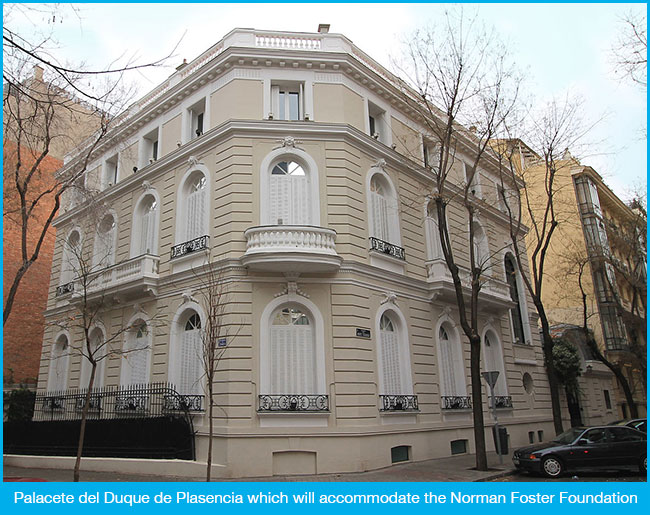 Palacete de los Marqueses de Borghetto: It is situated in 25, calle Miguel Ángel next to Gregorio Marañón Square. It was built during 1913-1919. At present, it is the central office of the Government Delegation of the Community of Madrid. Until the 50´s, it was the diplomatic quarter of the Japanese Embassy. Hence, its Japanese decorative elements.