Palacio de Linares is a stately building located in the centre of Madrid. When it was restored, it became Casa de América. Some time ago in this blog, we wrote about small palaces in Madrid. These small palaces and mansions are indeed a distinguishing mark for the city and they also allow us to know more about how the aristocracy lived centuries ago.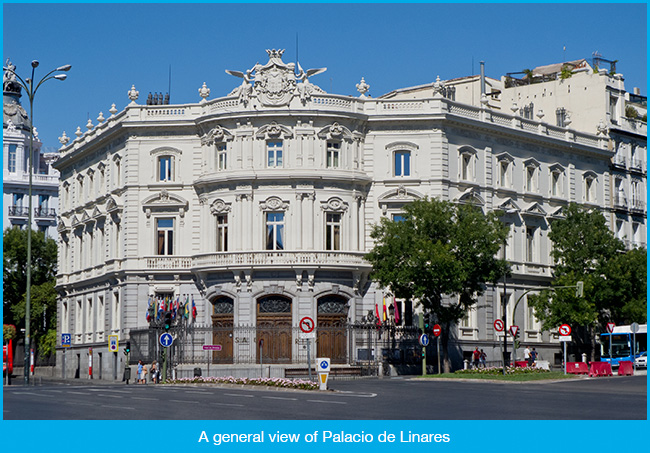 Palacio de Linares is one of the most splendid palaces that can currently be visited in Madrid. One of the things that we like most about it is its restoration. Thanks to this great work, the palace has a second chance of life. Which is the history of this magnificent building and its ambitious restoration? Today, in our section Restoring is Living, we will tell you about it. Our previous article in this section was about Museo Reina Sofía.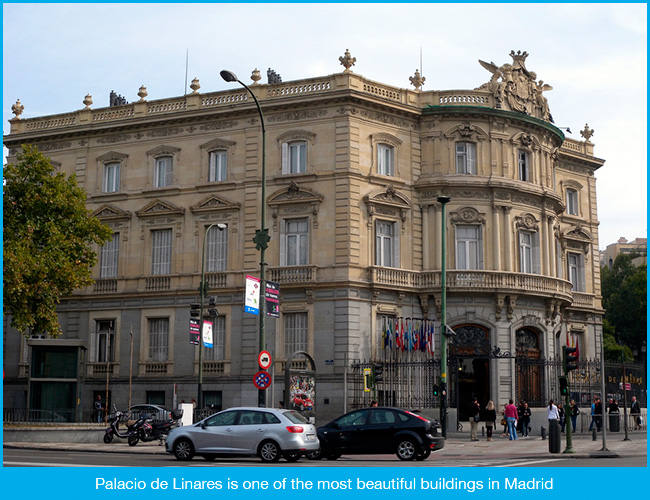 A STUNNING BUILDING
Palacio de Linares is located between Paseo de Recoletos and Calle Alcalá. It stands in Plaza de Cibeles next to Palacio de Cibeles and also close to Instituto Cervantes. In this blog we already wrote about these two restored buildings.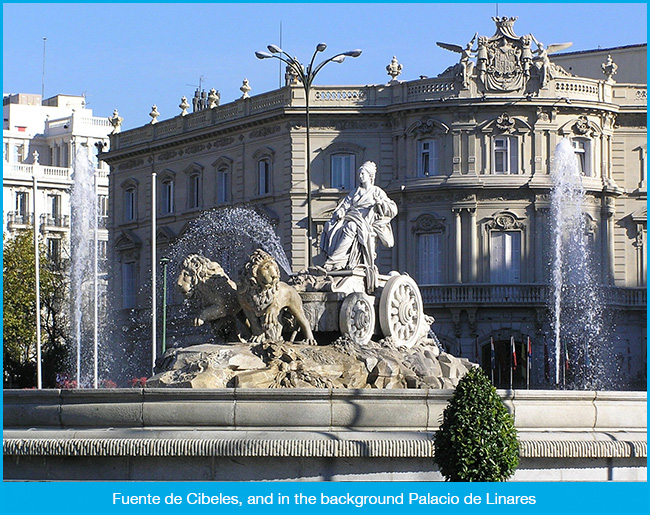 In 1877, the Marqueses de Linares commissioned the architect Carlos Colubí to design and to build Palacio de Linares. The construction of the palace was finished in 1900. The marquises spared no expense regarding its decoration. Their residence became, at the beginning of the century, the most stunning and impressive in all Madrid. We realize that we have come upon a unique and stunningly beautiful palace simply by observing the quality of the materials: marble, wood, the fabrics, the tapestries, the paintings and so on.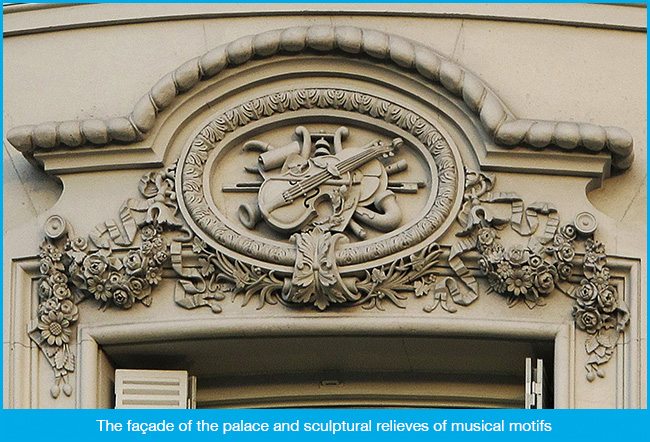 It has four floors, a sub-basement, stables and a garden. As a matter of interest, the building has hidden galleries which connect it to other buildings in the area. It would be impossible and an endless task to talk about all the appurtenances and rooms. It has drawing rooms, bedrooms and bathrooms, halls, antechambers, galleries, studies, a library, a billiard room, a ballroom and even a chapel. It is really an enormous and magnificent place. Its impressive decoration was inspired in the most luxurious style of the time: Louis XV, Louis XVI, Rococo and others. Palacio de Linares has had different owners and in the Civil War it was nearly destroyed. In 1976, it was declared a monument of historical-artistic interest and was thus given a chance of survival.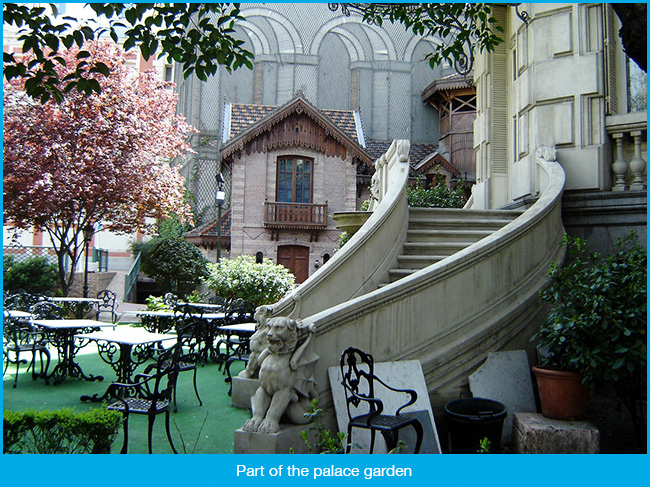 A SECOND LIFE
In 1992, Palacio de Linares was reopened. It had gone through a lengthy and laborious restoration. It was decided that it would house Casa de América. Casa de América is a cultural space entirely dedicated to uniting Spain and America by means of conferences,exhibitions, film projections and colloquiums among other events.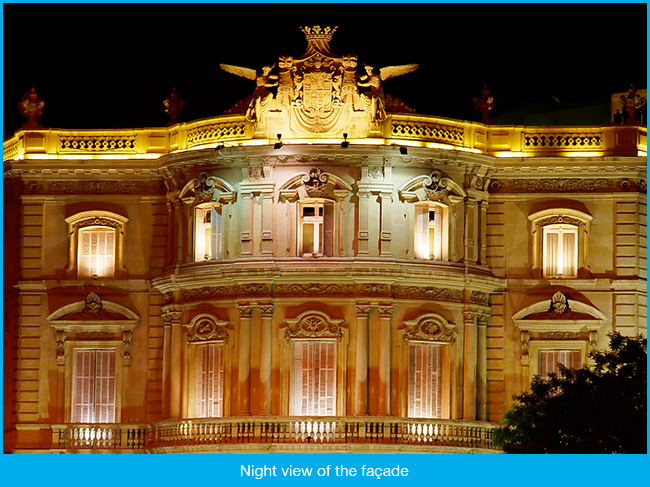 Thanks to its second chance of life, Palacio de Linares is, at present, full of life and part of the bustling city. Lastly, we cannot help mentioning the story of the famous ghost Raimundita which, according to the legend, haunts the palace at night.
DID YOU KNOW THAT…?
In 1981, when the palace was still closed, the brilliant film director Luis García Berlanga, shot scenes of the film Patrimonio Nacional in some of the ramshackle rooms. In this film we can clearly see the degree of neglect and abandonment of the building. Thankfully, years later it was restored.
Picture 01: Carlos Delgado
Picture 02: Ricardo Ricote
Picture 03: Mr Tickle
Picture 04: Jacinta Lluch Valero
Picture 05: losmininos
Picture 06: Emilio García
Picture 07: José Carlos Cortizo Pérez