Palacio de Cibeles is a magnificent and historic architectural complex located in the very centre of Madrid. Every single tourist that goes to Plaza de Cibeles in order to photograph the statue of its goddess, cannot help being overawed by Palacio de Cibeles and its white façade. Moreover, it is also a symbol of the city of Madrid as well as of Spanish Modernist architecture. At present, this building is the head office of the City Council. However, before this, it had to undergo a careful restoration.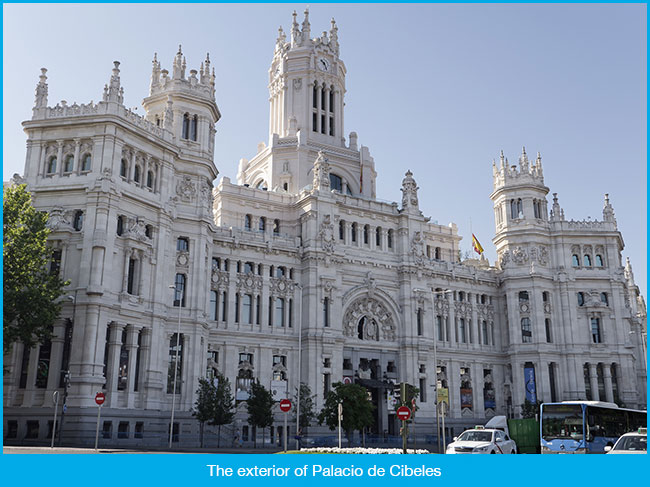 We are proud to say that this important building has survived thanks to its restoration. In Estate One we believe in restoring and renovating historic buildings as they will undoubtedly enhance the city. Some weeks ago, we wrote about Caixaforum Madrid, which is an example of a restored building. Today, we are going to write about Palacio de Cibeles which is an unmistakable building in the centre of Madrid. Do you want to know about its history?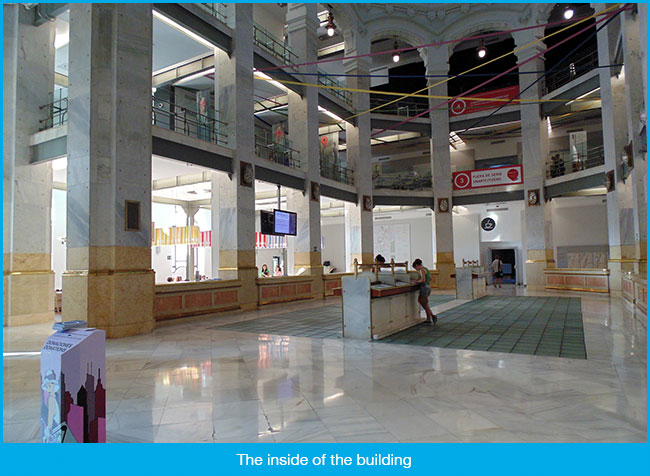 A SYMBOL OF URBAN MODERNITY
Palacio de Cibeles is called thus since 2011. Before, it was known as Palacio de Comunicaciones. It started to be built in 1907, even though it was not inaugurated until twelve years later in 1919. Originally, the building housed the post office, the telegraphs and the telephony services in Madrid.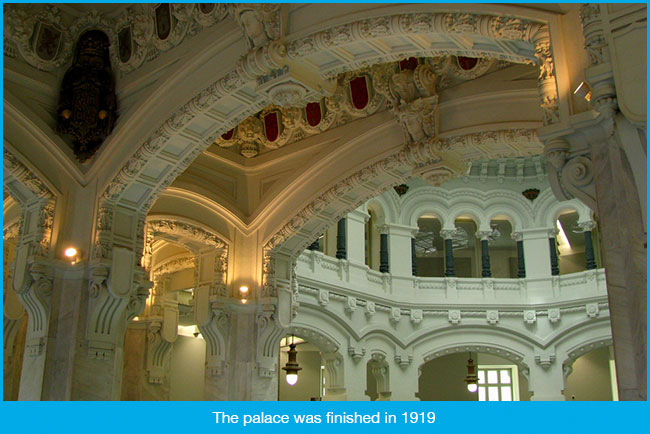 Behind its striking white façade there are two connected buildings which take up 30.000 square metres. The contest announced by the state was won by the architects Antonio Palacios and Joaquin Otamendi. They designed it combining a traditional and modern style.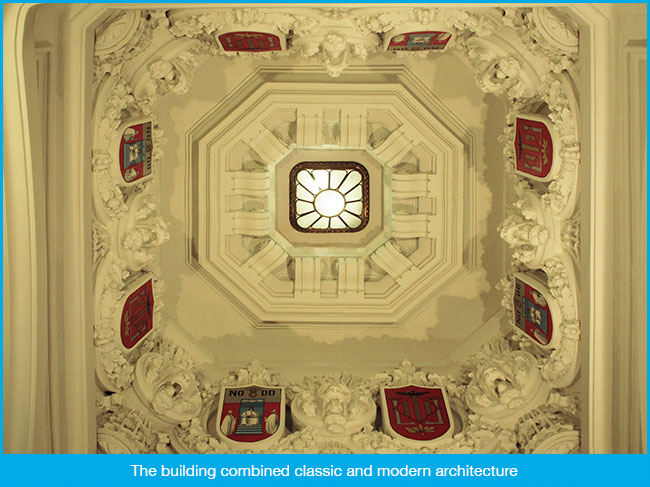 We must point out that this monumental building was set up in what was called Jardines del Buen Retiro, a place where Madrileños spent their leisure time. This change led to controversy and polemics. The building had a great impact on the city as it set trends regarding the new buildings that were constructed in Madrid.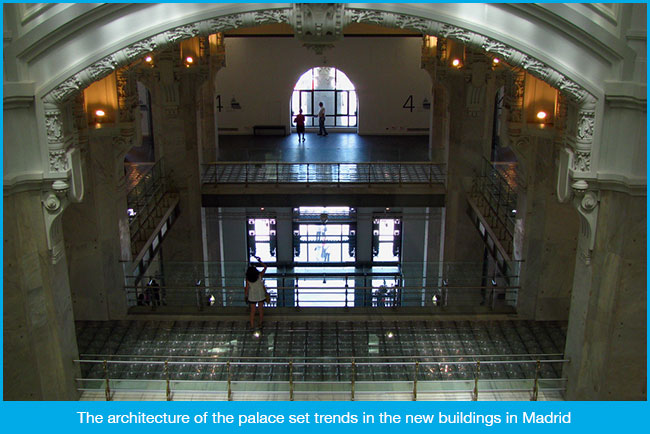 It also marked a milestone in the career of Palacios and Otamendi because after this project they became extremely sought-after for other important urban projects. This palace is considered to be one of the first modernist buildings in Spain. Furthermore, it has a combination of styles such as Neo-Plateresque and Salamancan baroque. We must recall the beautiful Plaza Mayor in Salamanca which is a clear example of baroque architecture. In 1993, Palacio de Cibeles was declared Property of Cultural Interest. However, from then on, the building fell into disuse due to the decrease in mail.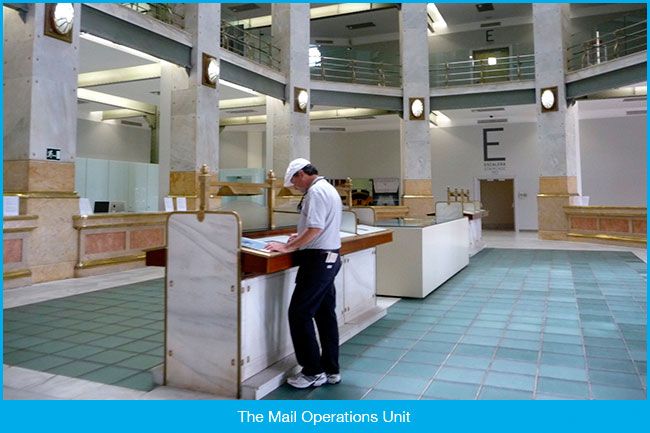 CENTROCENTRO CIBELES: A PART OF THE PALACE DEDICATED TO CULTURE
In 2007, it was decided that Palacio de Cibeles would accommodate the Madrid City Council.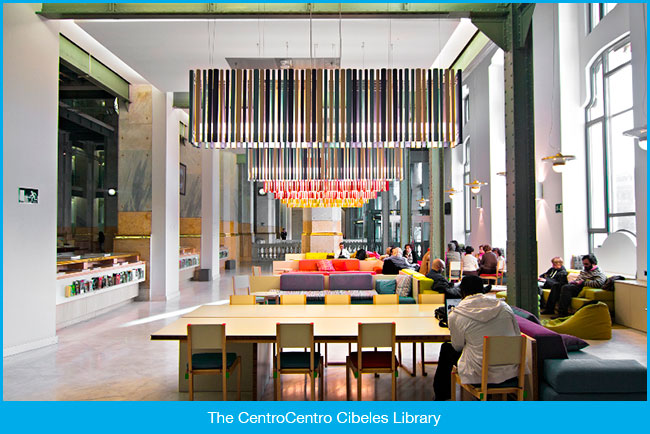 The building was then restored and modernized and a cultural space was destined for art exhibitions, musical cycles and lectures. CentroCentro was inaugurated in 2011. We must point out that more than a million people visit it each year.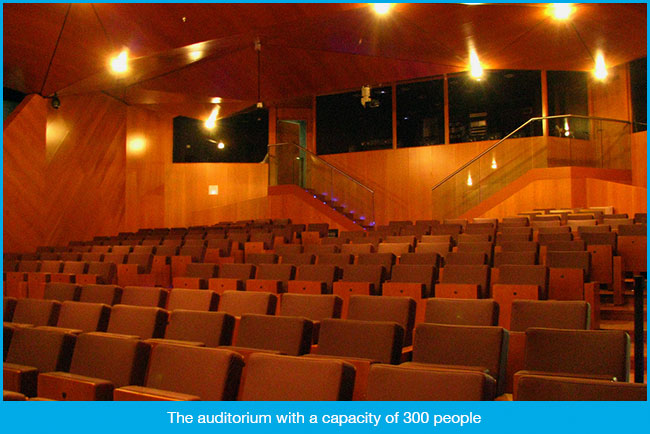 This cultural space has five floors destined for exhibitions as well as an auditorium where concerts and lectures are held. In 2011, the palace lighting was changed to LED bulbs in order to enhance its beauty.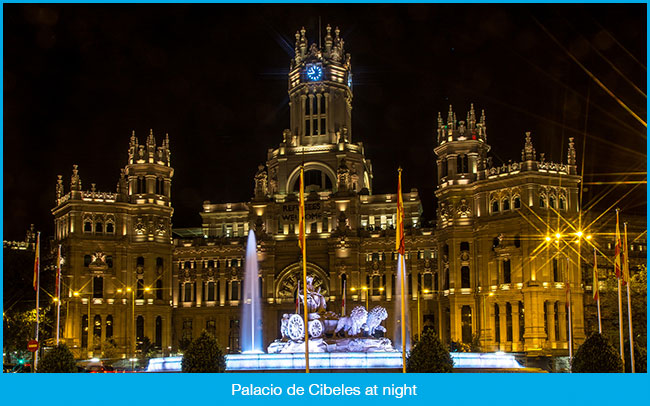 DID YOU KNOW THAT…?
When the palace started to be built in 1907, the Madrileños ironically called it "Our Lady of Communications" due to the magnitude of the project. Around 2.000 tons of iron and 6.000 m3 of stone were used. This led to frequent and extremely lengthy tailbacks on Paseo del Prado.
Picture 01: Edgardo W. Olivera
Picture 02: M. Peinado
Pictures 03, 05, 07 and 08: Rubén Vique
Picture 04: Jacinta Lluch Valero
Picture 06: Manuel
Picture 09: kuhnmi