You cannot imagine Madrid without a Sunday morning visit to El Rastro. It is a busy and bustling area, crowded with people and full of colourful stalls. El Rastro has forever been a favourite meeting place on Sunday mornings. Around Plaza de Cascorro you can see collectors, treasure hunters, bargain seekers and many tourists as well as bohemians walking along its steep and narrow streets. In our last Walk into the Past, we talked about Plaza de Colón, we want to take a look at El Rastro, its origins and its history. Do you want to join us?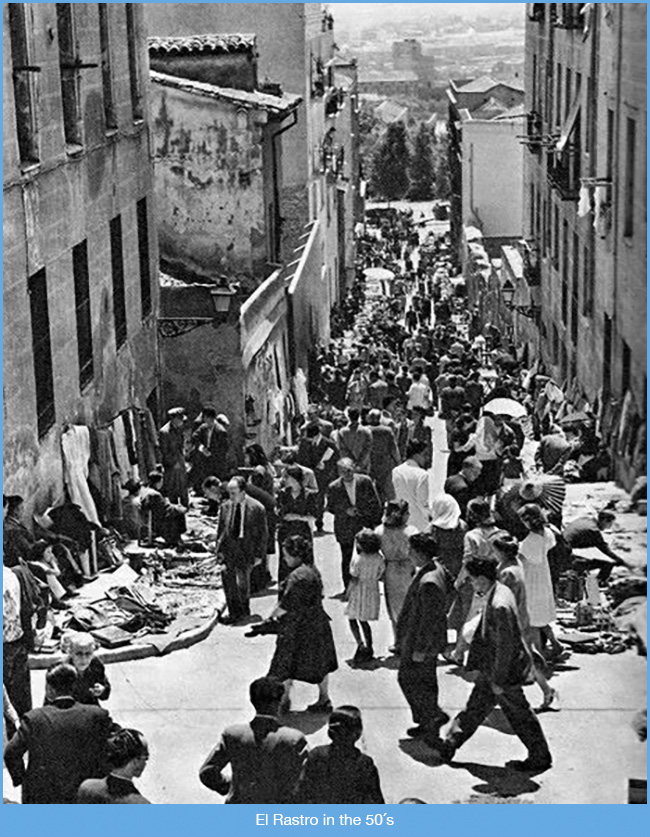 THE ORIGIN OF THE WORD "RASTRO"
The origins of El Rastro date back to the XIV century when traders sold old clothes in Calle de los Estudios and in Plaza de Cascorro. At the end of the XV century, slaughterhouses and tanner businesses were built. This is why the main street of El Rastro is called Ribera de los Curtidores.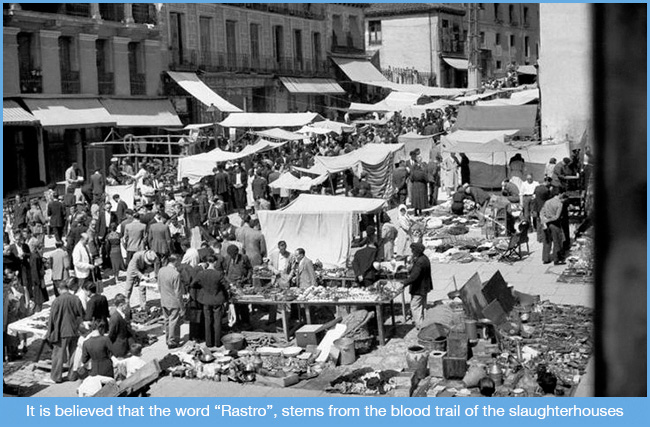 In those days there were three slaughterhouses and meat was sold wholesale. It was then that the area started to be known as El Rastro. It is believed that the name "Rastro", which means "Trail", comes because of the trail of blood from the slaughterhouses.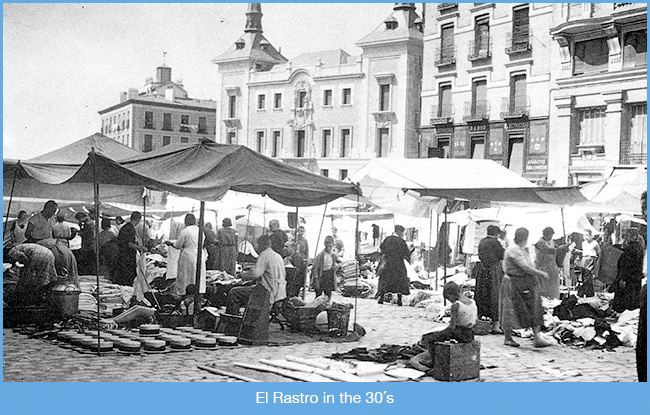 1928: THE YEAR WHEN EVERYTHING CHANGES
In 1928, a sole and only slaughterhouse was built in Legazpi. Currently, this slaughterhouse has been transformed into a centre of art and culture.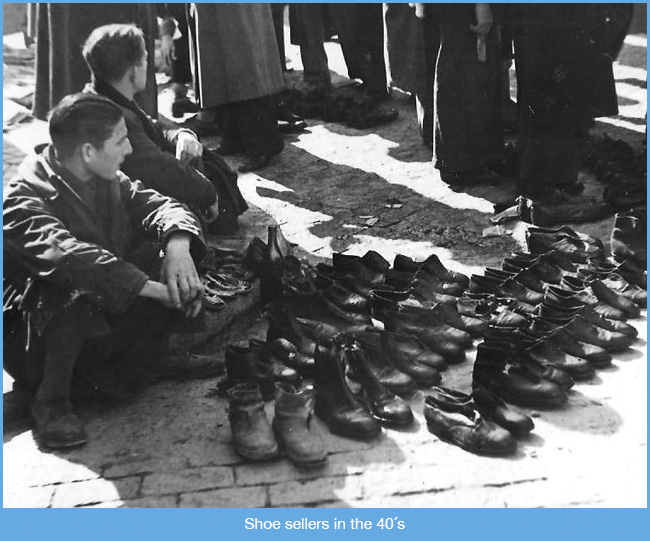 Hence, all the slaughterhouse in Plaza de Cascorro disappeared and this led to many changes in the area.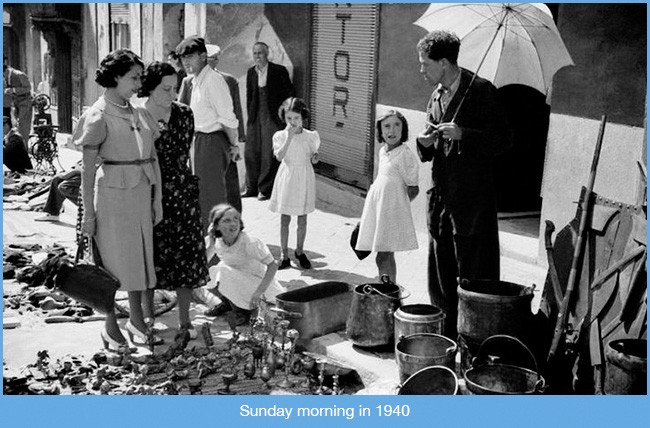 Since then, people from the world of art and culture can be seen there. El Rastro has been a source of inspiration to many writers and playwrights.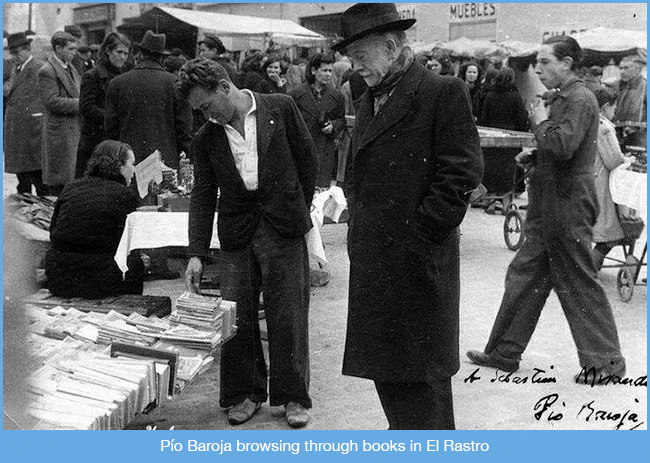 In the 70´s, craftsmen and artisans started their businesses there and as a result they attracted new kinds of people and customers. The well-known "Movida Madrileña", stems from the stalls that sold fanzine and records and also from the bars around the area. Several remodellings took place as well as new laws which forbade sales from Tuesday to Saturday and the prohibition of street selling and peddlers. In the year 2000 the current structure of El Rastro is defined.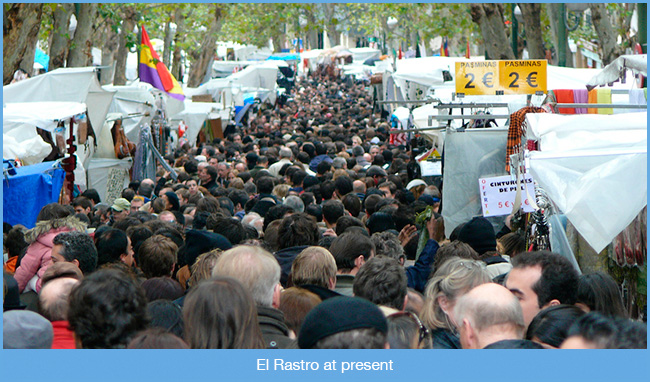 DID YOU KNOW THAT…?
It is said that decades ago, in El Rastro, you could find extremely valuable objects. Even a painting by El Greco is said to have been bought there.
Picture 01: Francesc Català-Roca
Rest of the old pictures: Madrid Antiguo
Nowadays picture: Benjamín Villoslada