The Mercado de la Cebada is located in the very centre of La Latina area and just opposite Teatro La Latina. This market is said to be one of the most authentic, bright and lively of all Madrid. Even though its origin dates back to the XVI century, it is still nowadays very much alive and bustling because it has renovated itself throughout the years in order to adjust to changing times. We can see its cosmopolitan and modern style in the decorative façade. Our last stop in Places with a lot of History was El Monasterio de las Descalzas Reales; today, we are going to visit the Mercado de la Cebada in order to know more about the History Of Madrid.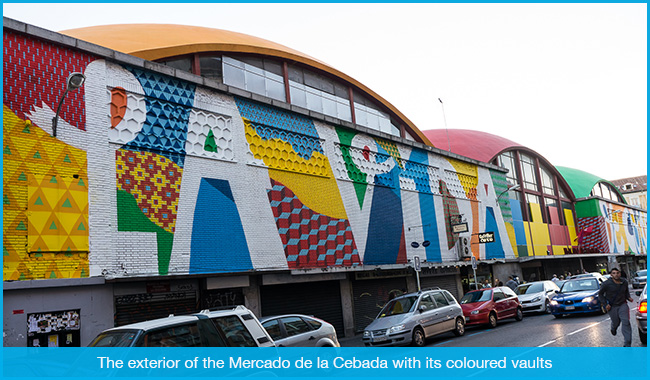 THE EVOLUTION OF THE MARKET
The origin of the name stems from Plaza de la Cebada where since the XVI century stalls were set up to form a whole traditional market.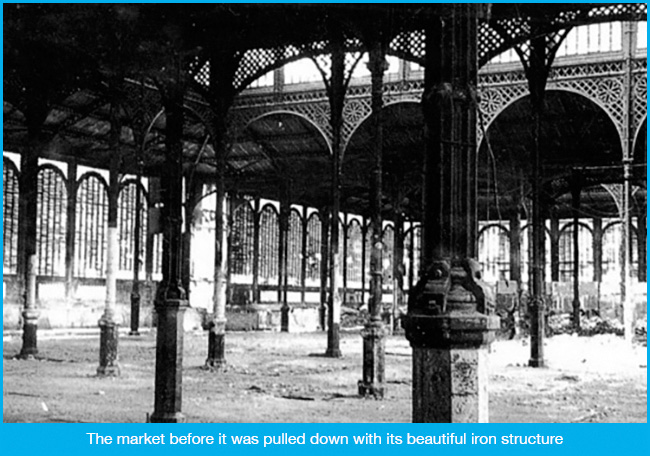 In 1875, the architect Mariano Calvo y Pereira was asked to build a market with an iron structure. Once it was finished, the Mercado de la Cebada opened up and it was very successful until 1956. In 1956, it was pulled down because of its precarious state as a result of its popularity and use throughout many years. In 1958, only two years after, the new building was inaugurated. Iron was substituted by concrete which became the main building material.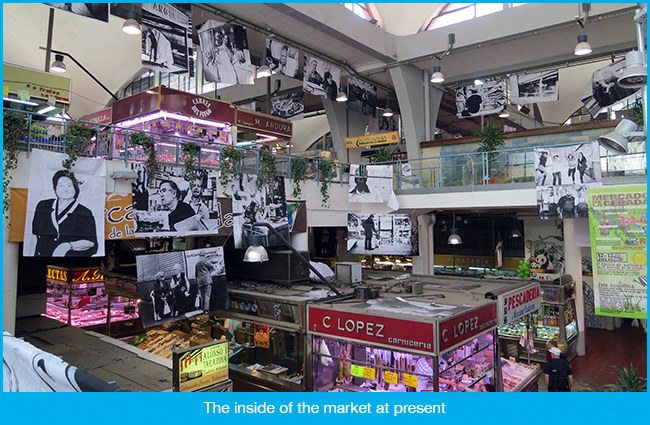 A RENEWED AND UPDATED LOOK
In the XXI century, consumer habits changed and this led to reconsider whether the market space was necessary for what it offered.
The thought of pulling it down again was taken into account. However, in 2009, the Madrid Governing Board decided to keep the building and to remodel it so as to give it an updated look. At present, the market has two floors which take up 6.000 square meters.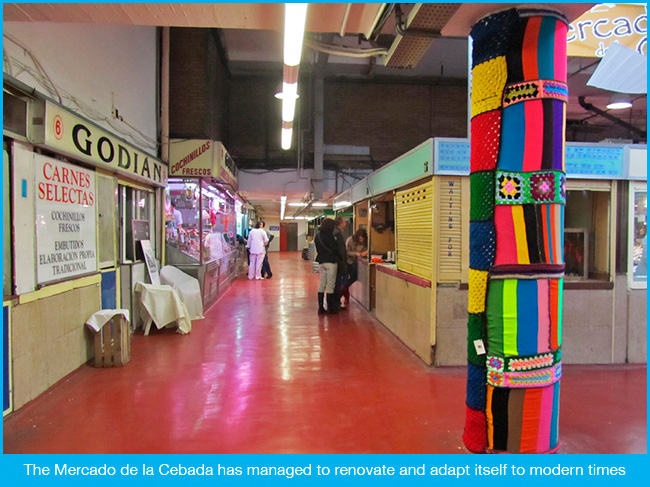 It also has two more extra floors used for storage and parking. Everybody who comes to visit this market will be impressed by its lively atmosphere and its excellent products. The building itself is very interesting as it has coloured vaults and its decoration has been done by contemporary artists. Inside the market we can enjoy cultural activities, lectures and even concerts.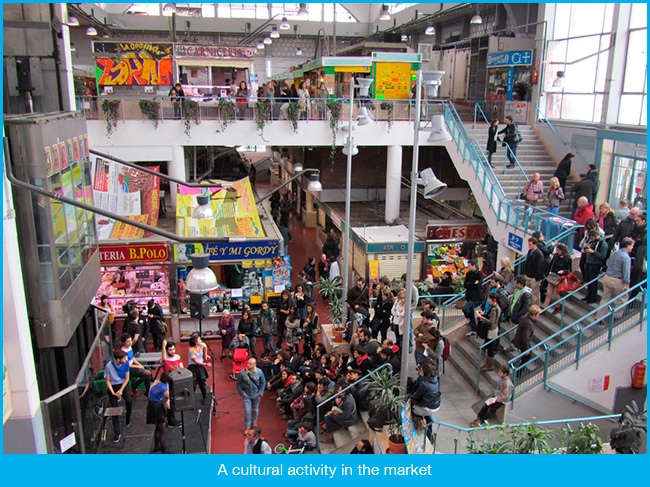 Picture 01: r2hox
Picture 02: from the book "El Madrid Antiguo"
Picture 03: Daniel Lobo
Pictures 04, 05 and 06: Marta Nimeva Nimeviene