There seems to be no end to the increase of rental housing prices. Some months ago, we wrote in this blog that the prices of rental housing have risen up to 10% since October 2017. At that time we mentioned that this rise was due to the fact that in Madrid and Catalonia there was a great demand for rental housing. Both Communities accounted for 40% of rental housing in all Spain, and this led to the price increase in other cities. It is undeniable that renting has re-emerged in Spain, after having gone through difficult years. This widespread rise proves it. At present, rental housing prices in the centre of Madrid and Barcelona go beyond the prices prior to the real estate bubble burst. So much so, that this rise has led to a price increase in outlying districts.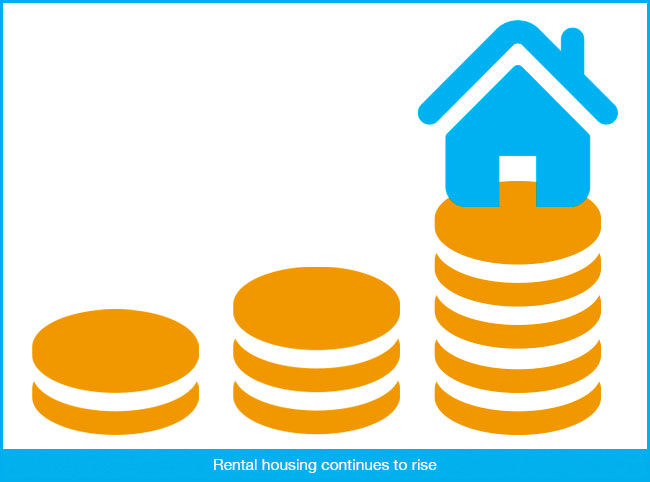 GREAT DEMAND, SMALL OFFER
What has first and foremost caused this soaring price increase in Madrid and Barcelona is the fact that the offer is very small, being the centre of the cities the most demanded area. We wrote an article about the speed with which flats are sold in these two cities. We must point out that this speed is even greater concerning renting. At present, there is a high demand for renting and a limited supply. This fact is what has led to a great price increase. What is the price rise? This depends on the area and the features of the house, and it is estimated that prices have increased double or even more with regard to last year. It does not surprise us to see how last year, in the centre of Madrid and Barcelona, if owners asked for a rent of 1.000€ this year they want 2.000€. Added to which, housing is rented at full speed and sometimes, renting ads do not last for more than a few hours. All this prevents the drop in prices and instead makes them move upwards. Madrid and Barcelona are not isolated cases because other European cities such as London or Paris have already gone through a steep price rise. However, Great Britain and France did not recently go through the same situation as Spain which underwent a complete collapse when the real estate bubble burst.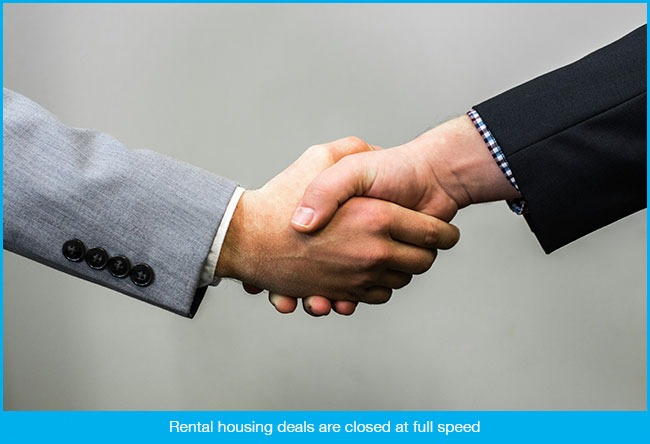 CONCERN IN SOME SECTORS
According to some economists and real estate experts, there is growing concern about the price increase of rental housing in Spain. The Government has taken action in this matter launching the Plan Estatal de Vivienda. This Plan tries to help the least favoured group in society to have access to renting. Nevertheless, opinions vary on this point. Let´s see what happens and if something can be done in order to achieve moderation in prices.
Picture 02: Amtec Staffing