A loft-attic contributes to the originality of the space as well as to making the property rise in value. According to many real estate developers, a house which has a loft-attic can increase its price up to 15%. Why is the buyer captivated by a loft-attic? Why is it valued and appreciated so much? In this blog, we wrote an article about the importance of light and brightness in a house, being the most valued treasure. We must add that a loft-attic always gets a lot of light usually from above thus, making it brighter than other rooms and conveying a sensation of spaciousness. When you are in a loft-attic it is very appealing to gaze upwards and see the sky, the sun or the clouds. Loft-attics are unique regarding a view as they transmit a feeling of freedom because we can pretend that our home extends way beyond the ceiling. They enable us to have an open space which is connected to the exterior and this fact makes the buyer value them in a very positive way.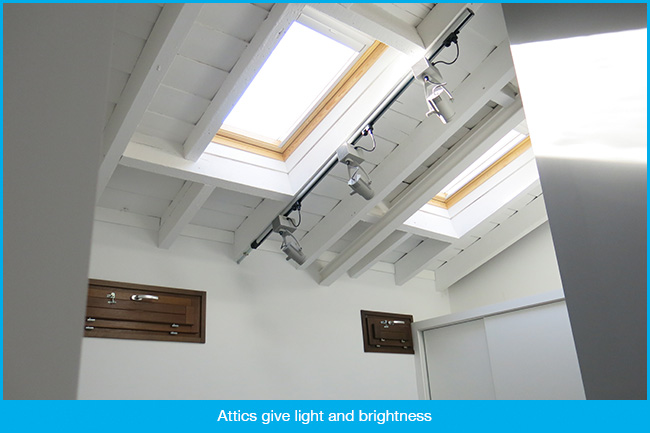 STORAGE ROOMS WHICH HAVE BEEN TURNED INTO LOFT-ATTICS
In the past, most of the current loft-attics were storage rooms. However, architecture and tastes have evolved in such a way that nowadays a loft-attic breaks the symmetry of a house making it different and giving it a personal touch. Architects state that properties which include a loft-attic are extremely appealing and are becoming more and more popular. In addition, we must also take into account the economic aspect due to the fact that property in cities such as Madrid, Barcelona, San Sebastian or Vitoria is currently very expensive. This price increase has influenced owners to try and take advantage of the space.  That is why in many houses the area that used to be a storage room has been restored and turned into an extra room. These loft-attics have enlarged the houses as well as having made them much more original with their inclined roofs.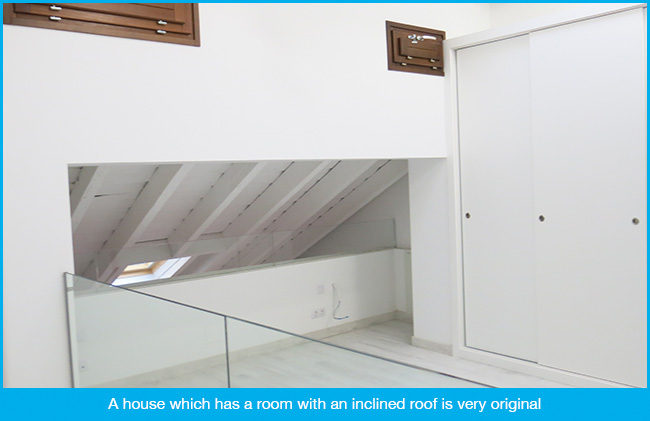 DID MY HOUSE HAVE THIS VIEW?
The owners of old buildings became pleasantly surprised when they restored inclined roof attics and discovered the stunning views, a matter which they had never previously given much thought to. So it was that what used to be storage rooms full of old objects and things were turned into beautiful rooms with a view to the city or maybe even to the sea. In these particular cases, the restoration gives the property an enormous added value as it not only enlarges the house but it also allows you to enjoy a magnificent view. On the other hand, children love original rooms such as inclined roof attics which may even become excellent bedrooms for them. However, we must bear in mind that an inclined roof reduces the space of the room and therefore it must always be larger than 30 square metres.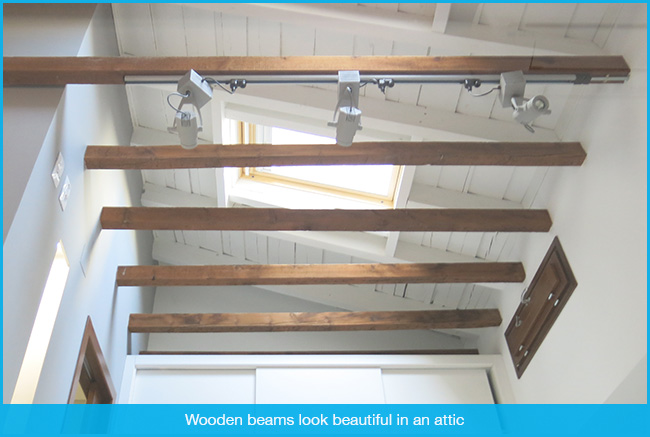 DID YOU KNOW THAT…?
The French architect François Mansart (1598-1666), was the first to design a groundbreaking and pioneering window in the roof of some residences in Paris. Nobody else had done it before.