The Museo Cerralbo is not only just a museum; it is also an imposing mansion which enables us to see how wealthy families in Madrid lived in the XIX century. Inside, there is a very valuable art collection which consists of a large number of paintings, engravings, sculptures and drawings. All of them were collected by the Marquis de Cerralbo himself, a pastime which he cultivated throughout his life. We have already written an article about the Museo Sorolla, which is similar to the Museo Cerralbo as both allow us to see not only the art collection but also how they lived, being this an added value for the visitor.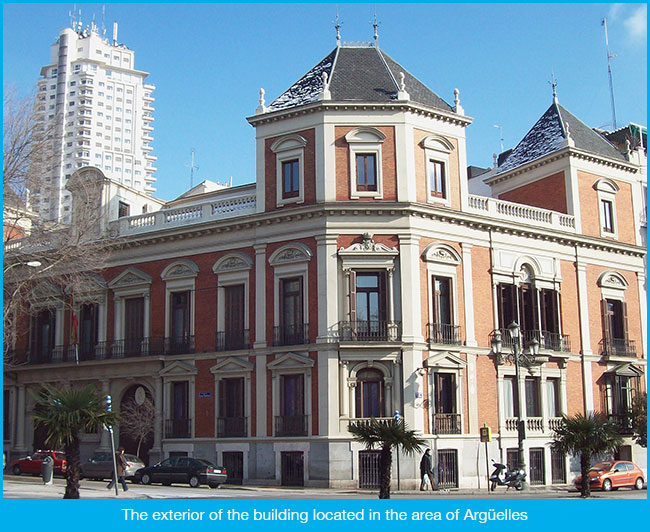 Concerning the Museo Cerralbo, we can enjoy the fantastic art collection which is exhibited there as well as walk around the aristocratic small palace built at the end of the XIX century and which is perfectly preserved. Some weeks ago, in this blog, we wrote about some of our favourite small palaces in Madrid. At that time, we could easily have included the Museo Cerralbo as it can still be seen and admired at present. Today, after having previously written about the Muslim Wall,  we will visit a place in Madrid which enjoys the privilege of having a lot of history.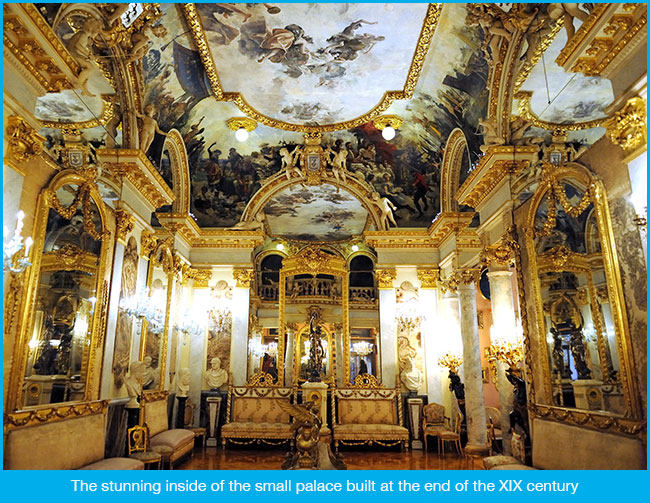 ART, LUXURY AND DECORATION
Enrique de Aguilera y Gamboa, Marquis de Cerralbo ( 1845- 1922 ), was an important historian as well as a passionate archaeologist. He was very fond of art and during his lifetime he collected more than 50.000 works of art which included sculptures, paintings, engravings, drawings and many other different kinds of antiques.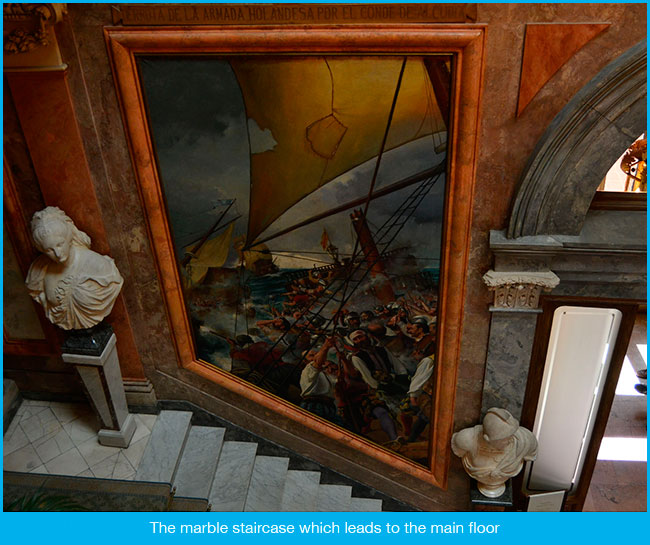 The Cerralbo Museum houses one of the most important private art collections in Spain as it exhibits paintings by Goya, El Greco, Tintoretto, Zurbarán and Van Dyck. However, as we have already mentioned, the building itself has great artistic and cultural value.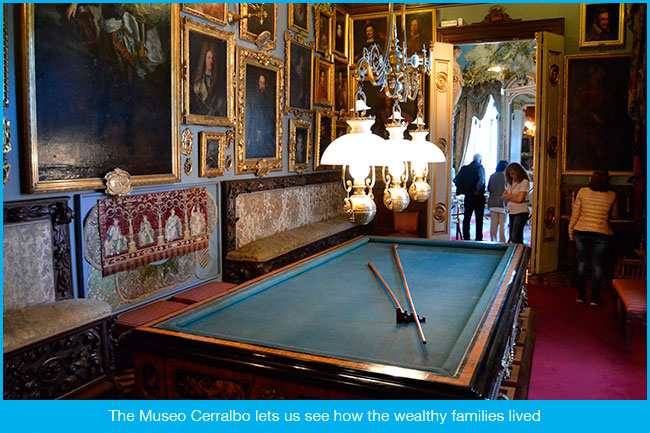 It is located in 17, Calle Ventura Rodriguez and the plot of land on which it stands has more than 1.700 square metres. We must point out that it is one of the best preserved small palaces of the XIX century. So much so that it is regarded as a museum with a special atmosphere as the original decoration remains nearly intact. The Marquis de Cerralbo himself set the tone with the plans of the palace and the building work lasted a decade.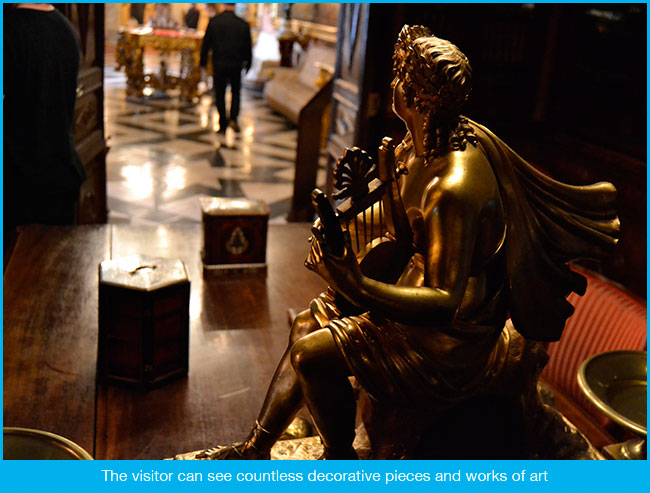 The façade of the building stands out because of its classist decoration and the four impressive turrets which attract the attention of passers-by. Inside, what the visitor first sees is a large hall with a marble staircase.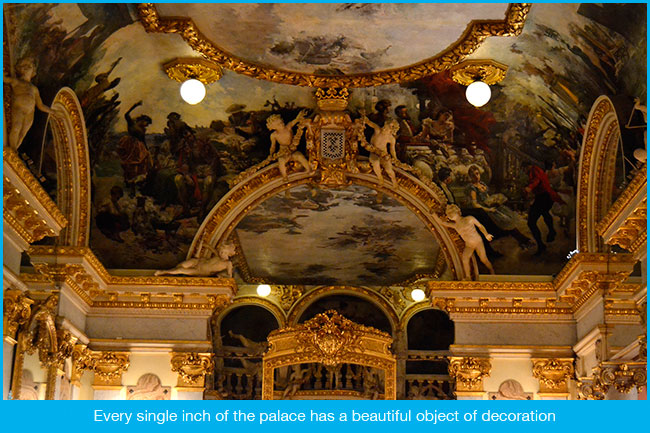 The luxurious main floor has several reception halls and lounges as well as an area for the servants.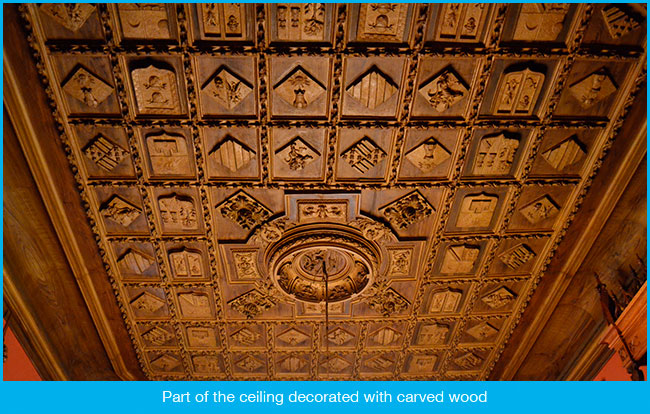 What strikes us most are the Neo-Baroque and Rococo decorative elements. Wherever you look, you come upon a scuplture, a clock, a desk, a tapestry or a suit of armour and if you gaze upwards you will see a beautiful Venetian glass lamp.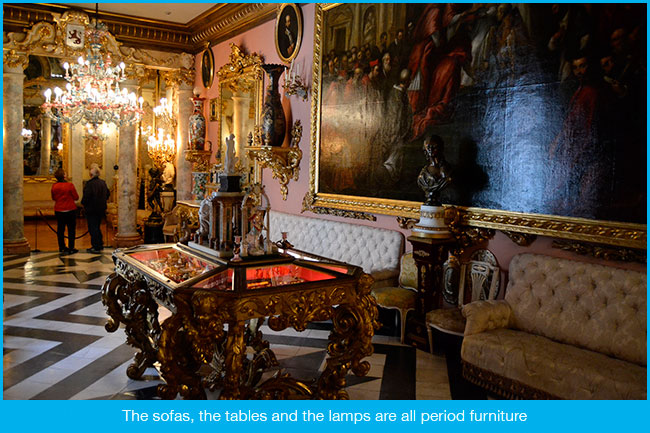 Not only can we visit the study of the marquis but also the gala dining-room with the original silver cutlery of that period. We can also enjoy the sight of the magnificent ballroom or the cosy library.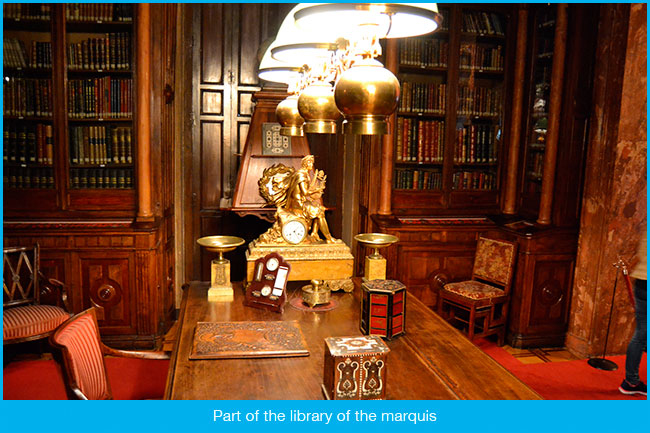 Outside, you can stroll along an English-style romantic garden which the marquis himself designed.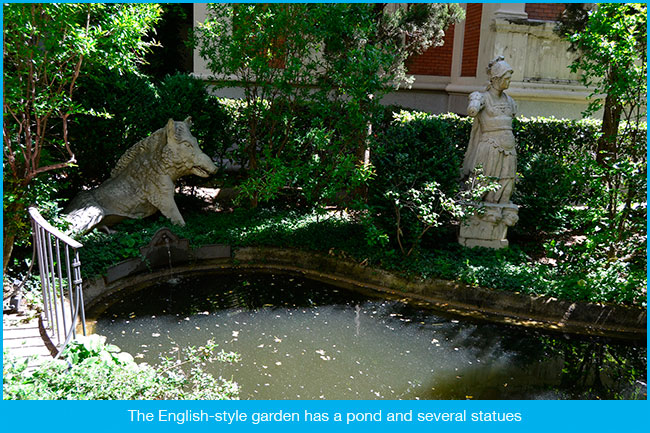 This building was inaugurated as a museum in 1944 and it has been declared a Historic-Artistic Monument as well as a Property of Cultural Interest. We will show you a very interesting report about it:
DID YOU KNOW THAT…?
The Marquis de Cerralbo met his friends and guests in the armoury of the museum which has more than 700 weapons and suits of armour. The warm welcome and hand-kissing before a party or a special event always took place there.
Picture 01: Luis García
Picture 02: Tim Adams
Rest of the pictures: Emilio