Nowadays, a homebuyer has very clear preferences and values some specific details before buying a house. Some years ago, when financial institutions granted loans with ease, the client profile parameters established that the only need was of economic benefit. These were the times prior to the property bubble burst. However, from then on, the client profile has changed considerably. Some months ago, we wrote an article in this blog about the 5 good reasons a client has when deciding to purchase property. In that article, we said that a client who wishes to improve a lifestyle, must live how and where it is most appealing. We also mentioned the self-satisfaction that being the owner of the house conveys. The current profile parameters of the buyer takes very much into account these factors. According to several real estate surveys, nowadays, the buyers know very well what they are looking for.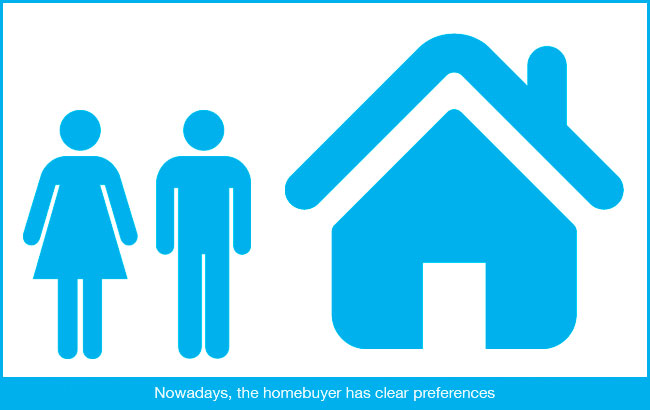 BUYING A HOUSE TO IMPROVE A LIFESTYLE
Times have changed. We are going through a global information age: new technologies have come to the real estate sector as well as to the potential buyer. Nowadays, clients have more information and can therefore, decide which product best meets their demands. Thanks to the help of the internet, it is now much easier for clients to compare one property with another and thus, draw their own personal conclusions regarding the house they wish to buy. According to most experts on the matter, the current homebuyer seeks to improve the house he/she already owns. New housing is more valued and appreciated than second-hand housing, a fact which has created a great problem to real estate in large cities such as Madrid where building plots are very scarce. Market research shows that the current homebuyer is between 35 and 50 years old and this person does not only take into account the price but also the location and the finishing touches. It is all about a demanding buyer who wants to take a leap forward in terms of quality regarding a house which must meet all the expectations not only of the ground plan but also of the building materials and the location.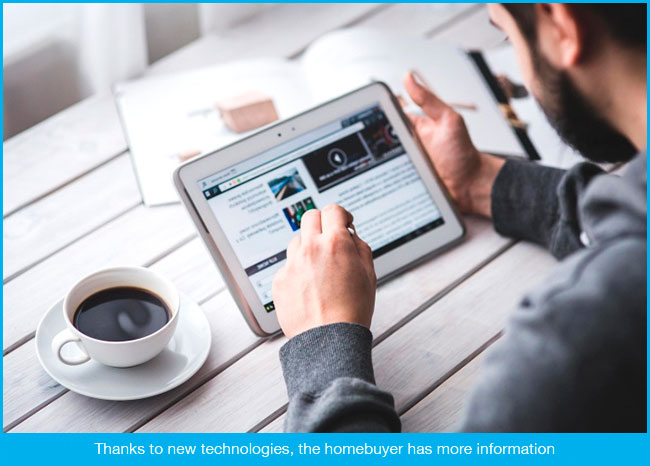 THE SEARCH OF OWN SPACE
The present homebuyer takes very much into account that the house meets the requirements and standards that are demanded. Housing which can be adapted or renovated earn points. In large cities, it is very important and often crucial that the house is located near means of transport and this fact can make the buyer opt for the house. Furthermore, we are becoming aware, step by step, that in Spain we must move towards a sustainable real estate system. This fact is starting to show on the homebuyer´s inclinations as energy-efficient housing is given priority and is becoming more and more valued.