Latin American buyers show a growing demand for luxury houses in Madrid. Some time ago, in this blog, we wrote an article about luxury houses in Spain and why they attract interest. We mentioned that high standing buyers correspond to a very specific profile with very precise and particular interests when looking for top-level property. Some of the favourite characteristics luxury home investors look for, are very spacious houses located in an exclusive area with state-of-the-art technology and home automation. In the Spanish real estate sector, luxury has always been in great demand. In this blog, we wrote about the good times that the luxury property sector, in Spain, is going through. We noted the fact that foreign buyers were the main growth driver of this type of product. Among these foreign buyers, we highlight the Latin American investors who are becoming more and more numerous, especially in Madrid.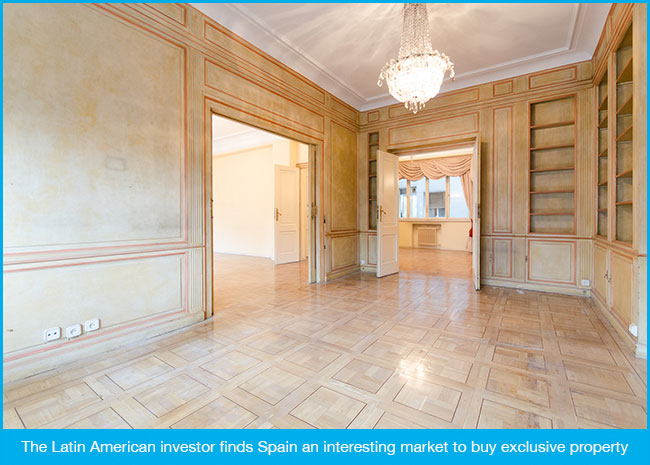 MADRID, THE FAVOURITE DESTINATION
Luxury property Latin American investors prefer, by far, Madrid. In this blog, we wrote an article about why Latin American people feel more at home in Madrid. This is due to the large number of flights which connect Madrid and Latin American countries. People from Venezuela, Colombia, Chile, Mexico and Argentina prefer to buy luxury homes in Madrid because they highly value the incredible cultural activities they can enjoy such as museums, art exhibitions and concerts. Apart from all these appealing offers, Madrid has a very exciting nightlife as well as countless leisure possibilities. Latin American people are also very fond of our gastronomy and the great number of high-level restaurants in the city. Moreover, they feel safe in Madrid in contrast to some of their home towns where they cannot even go for a walk without a bodyguard. It is estimated that luxury home Latin American buyers spend between one and two and a half million euros. In the last years, there has been an increase of clients from Argentina, and even more from Venezuela, in search of luxury real estate in Madrid. These clients seek property of a classic and impressive style, such as small palaces about which we wrote some time ago. They also tend to favour the areas in the centre such as Chamberí, El Viso or Salamanca. They are more reluctant to look for property in the outskirts of the city, such as in La Moraleja, La Finca, or Pozuelo. This is because they appreciate being able to walk along the busy streets and to have all the infrastructure and services that exist in the centre of the city.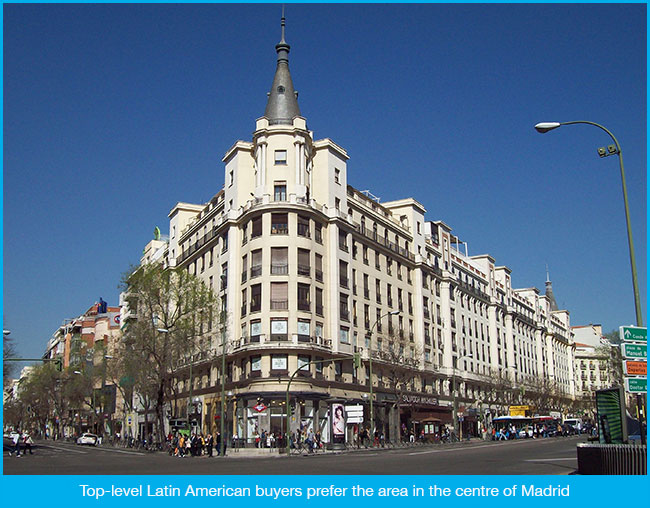 VENEZUELA IS IN THE LEAD REGARDING HIGH STANDING LATIN AMERICAN INVESTORS
It is very significant that many people from Venezuela have emigrated during these last years, due to the political instability. The Instituto Nacional de Estadística show facts and figures which speak for themselves. In the first six months of 2017, the largest number of foreign people who came to Spain where from Venezuela and they accounted for 16%. It is estimated that one third out of 95.474 people from Venezuela who live in Spain, choose Madrid as their destination. This society from Venezuela is mostly very wealthy and has thus become a massive injection regarding luxury property, especially in Madrid. According to a survey carried out by a property real estate portal, 30% of Spanish property worth more than one million euros, was bought by foreigners, 80% of whom came from Venezuela.
Photograph 02: Luis García